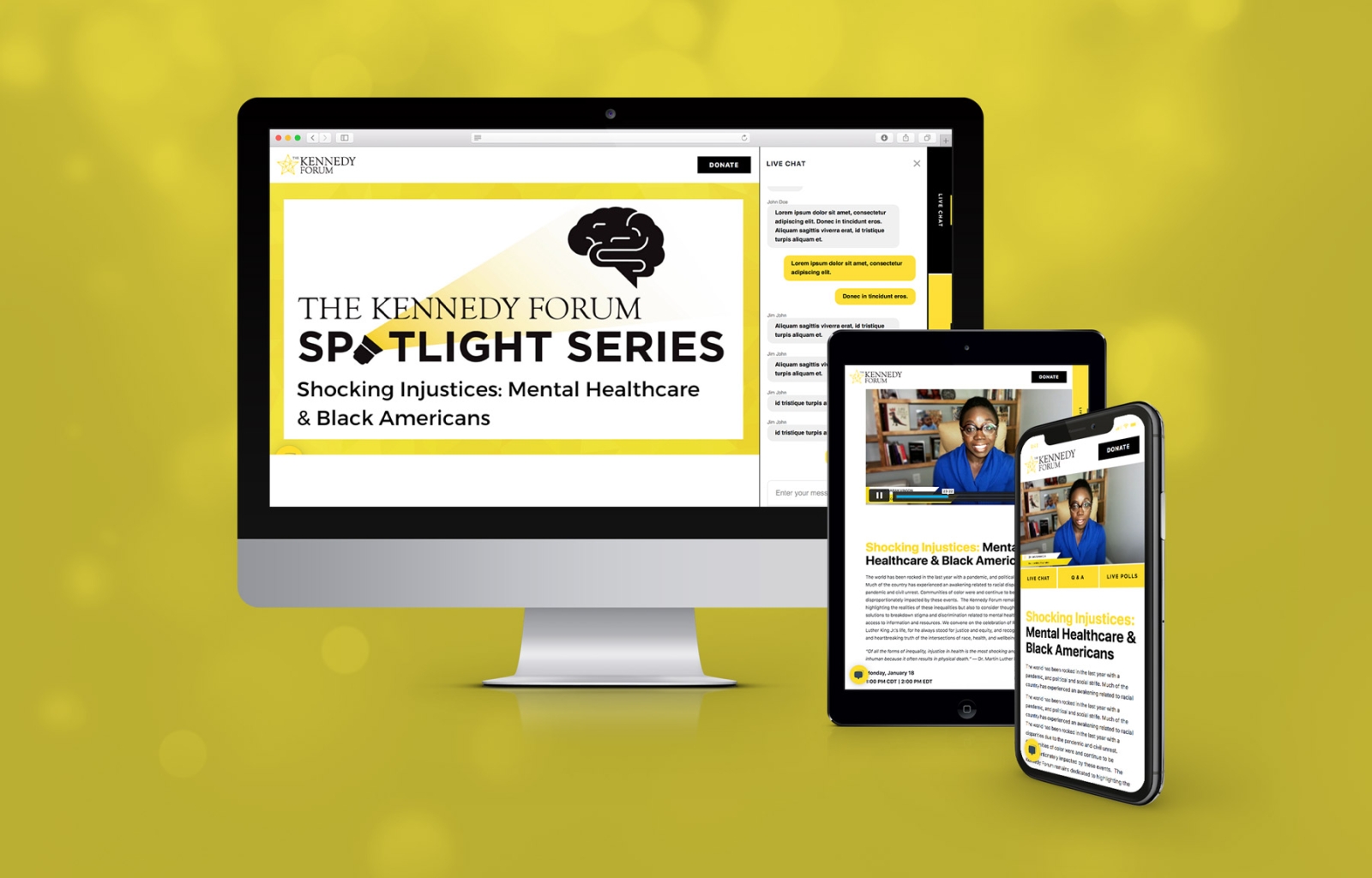 The Kennedy Forum Live
The Kennedy Forum Live Virtual Spotlight Series
Founded in 2013 by former Congressman Patrick J. Kennedy (D-R.I.), The Kennedy Forum is a not-for-profit organization that leads a national dialogue on transforming the health care system by uniting mental health advocates, business leaders, and government agencies around a common set of principles, including full implementation of the Federal Parity Law. In late 2019, Nicer worked with our frequent collaborators, Monroestar, to design and develop a virtual platform that could host The Kennedy Forum's quarterly live broadcast of their new Spotlight Series which aims to bring awareness and further unite advocates for their cause. The website allows the client the ability to easily create new event topics each quarter along with adding speaker bios, viewing registrants and moderating interactive components that all registrants may participate in such as live discussions, polls and Q&A. We developed custom integrations with a third-party CRM and one-on-one live chat which allows the organization to further market themselves and seek donations to fund their continued efforts.
Custom integrations include:
Drupal Content Management System
Forum Live Chat
Live, Moderated Question & Answer
Realtime Audience Polling
Lead Capture
Client Relationship Manager
Tech Support Chat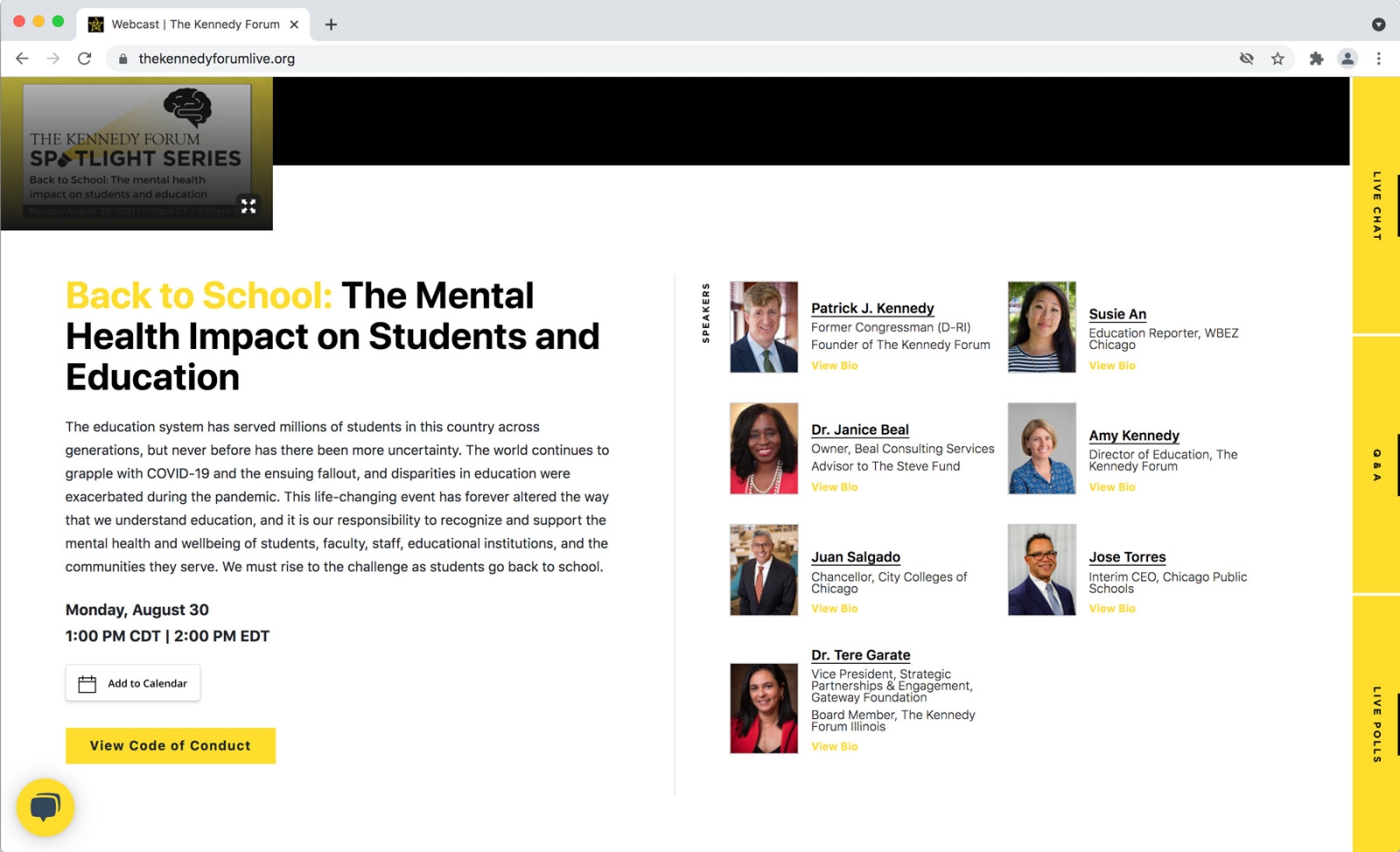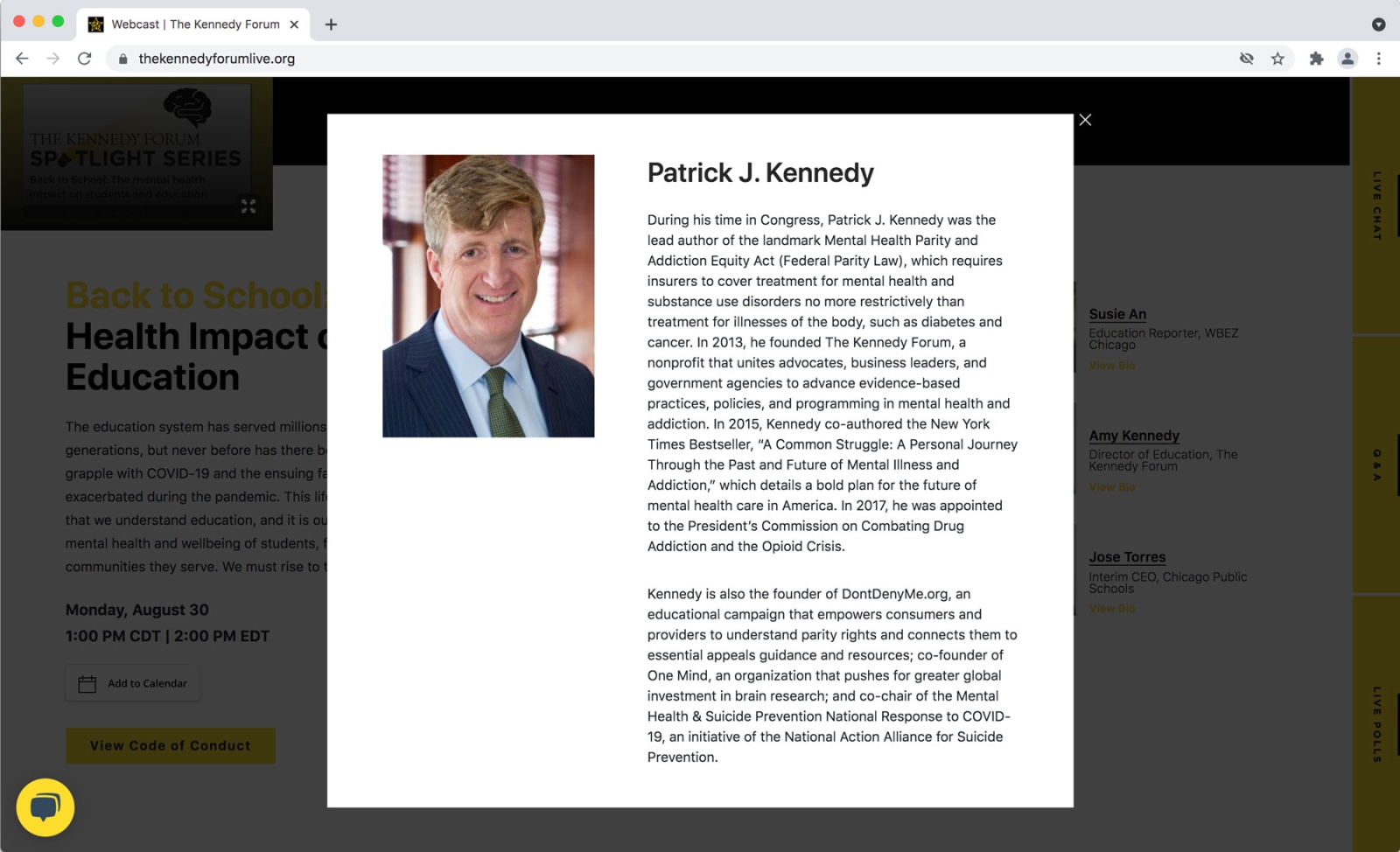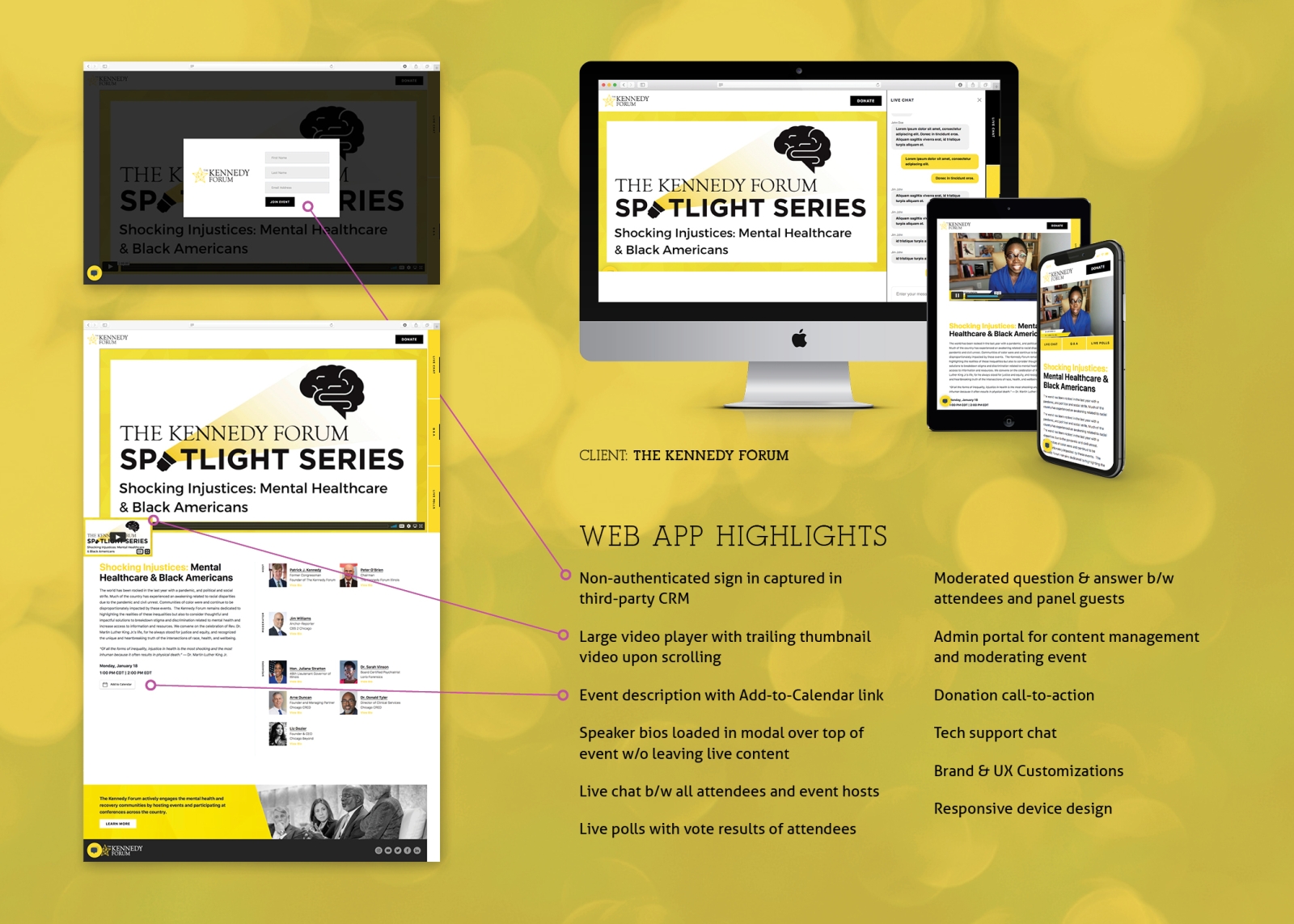 Need creative solutions for your business/project?
Start a conversation or ask us your questions. We're always happy to talk.