Paradise in Toronto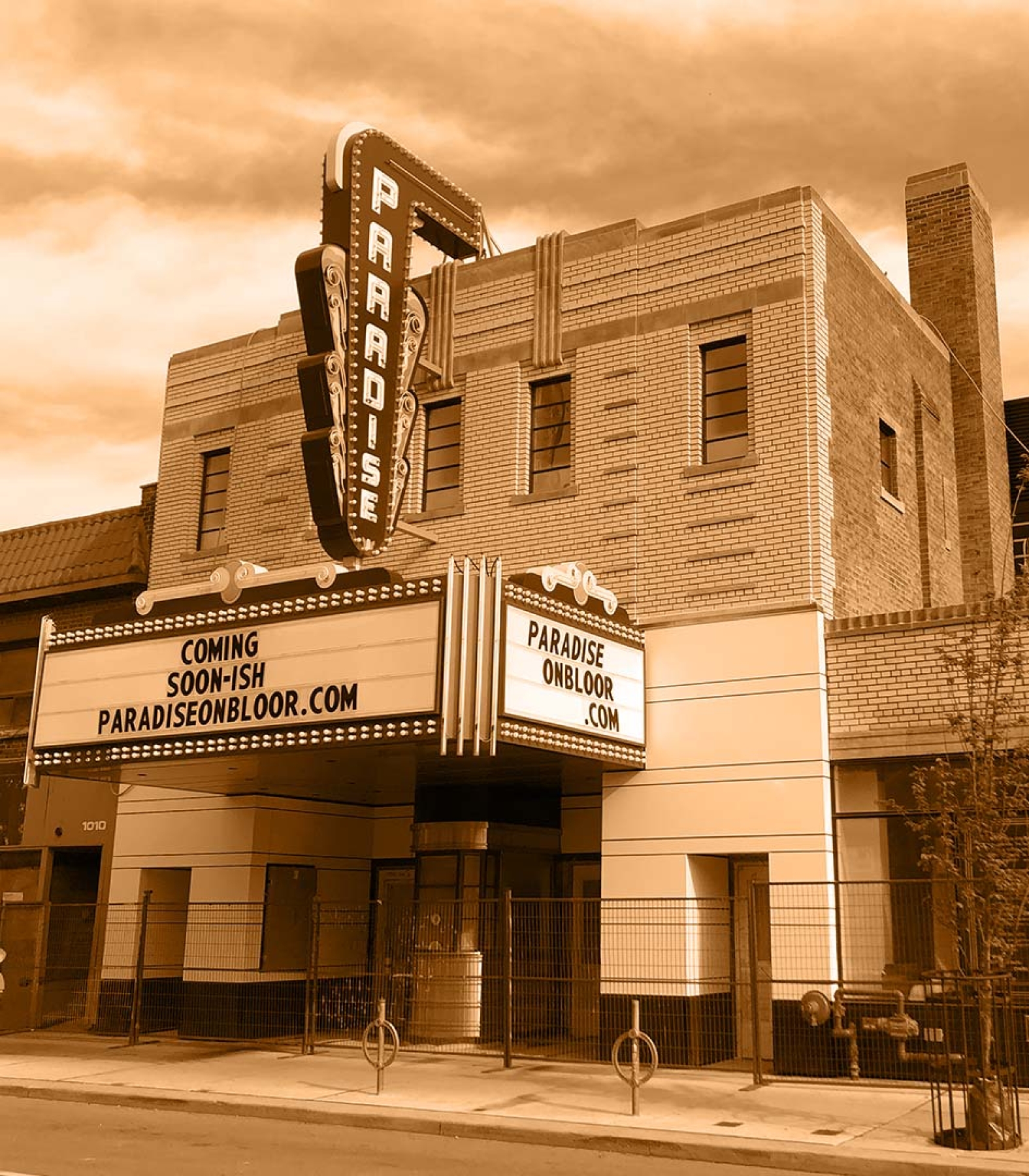 Nicer Collaborative has been tapped to develop a unique and user-friendly online experience for the re-opening of an arthouse cinema treasure in Toronto's Bloorcourt neighborhood. Collaborating with Toronto-based design firm, Soveriegn State, the new website will launch this Fall featuring a modern take on the Art Deco style in which the building was built in 1937. At the center of the theatre's marketing efforts, the website will serve a key role in selling tickets to both film and live performances as well as cross-marketing the venue's upscale restaurant and bar.
In a city synonymous with art film festivals, Toronto is anxious for Paradise's long awaited restoration. Late this year, the theatre will re-open its doors after 12 years offering a unique, welcoming experience through food, drink and the arts. While paying homage to the original Art Deco style the new complex will include:
PARADISE THEATRE
A state-of-the-art venue presenting a curated mix of newly released films, older classics and undiscovered gems, as well as live music, talk series and multi-arts events.
OSTERIA RIALTO
A full-service restaurant offering up fresh, seasonal ingredients in dishes that innovate on classic Italian cuisine.
BAR BILTMORE
An intimate cocktail bar where spritzes, sours and negronis can be enjoyed alongside small bites and dishes from the raw bar.
Paradise Theatre is owned and operated by Paradise Theatre Entertainment Corp. and is located at 1006 Bloor Street W. in Toronto, Ontario.
Need creative solutions for your business/project?
Start a conversation or ask us your questions. We're always happy to talk.