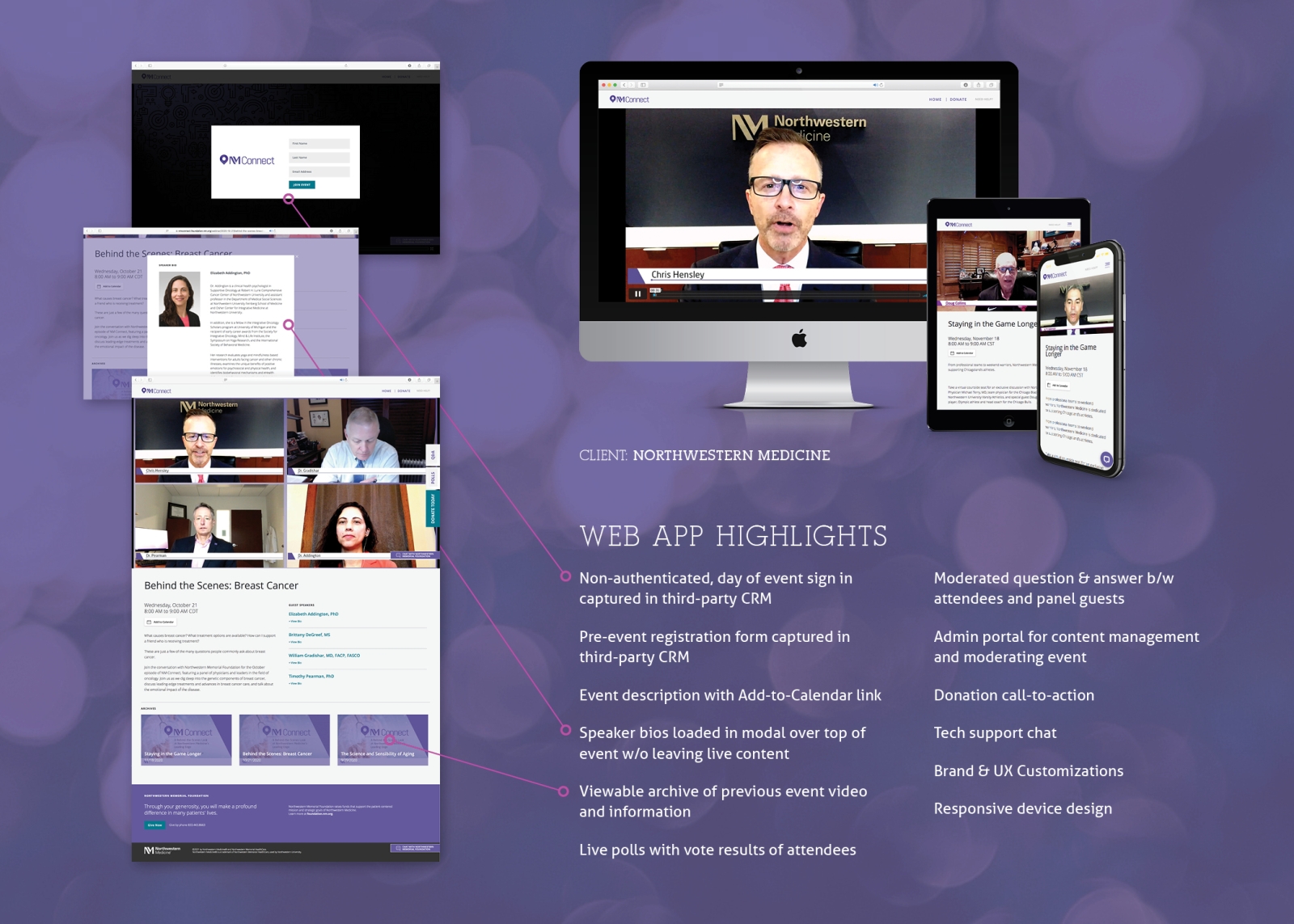 Northwestern Medicine, UofC & More
Virtual Event Web Application Platform
With conferences, seminars and other live events halting due to the SARS-CoV-2 pandemic, Nicer Collaborative teamed up with fellow collaborators at Monroestar to quickly adapt the typically in-person happenings into virtual form. Uniquely branded to each end client, our resulting web applications are capable of streaming video and handling live polls and live chat functionality to thousands of concurrent users. With other virtual event platforms already on the market, our team took quick notice to the overcomplicated user experiences that others provided. After researching the pain points that many users faced, we began our design and development plan by stripping away the unnecessary and simplifying the features that users interacted with most. By cleaning up the design and developing creative solutions to problems both users and host companies faced, we were able to deliver a system that was well-received and well understood by even the least technical attendees of our clients' events. Our clear informational hierarchy and ease of use increased user engagement with features that fed directly into client CRMs and data analytics tools.
Clients of our virtual event web application include Northwestern Medicine, University of Chicago, Steele Compliance Solutions, HAVI Global Supply Chain, and more.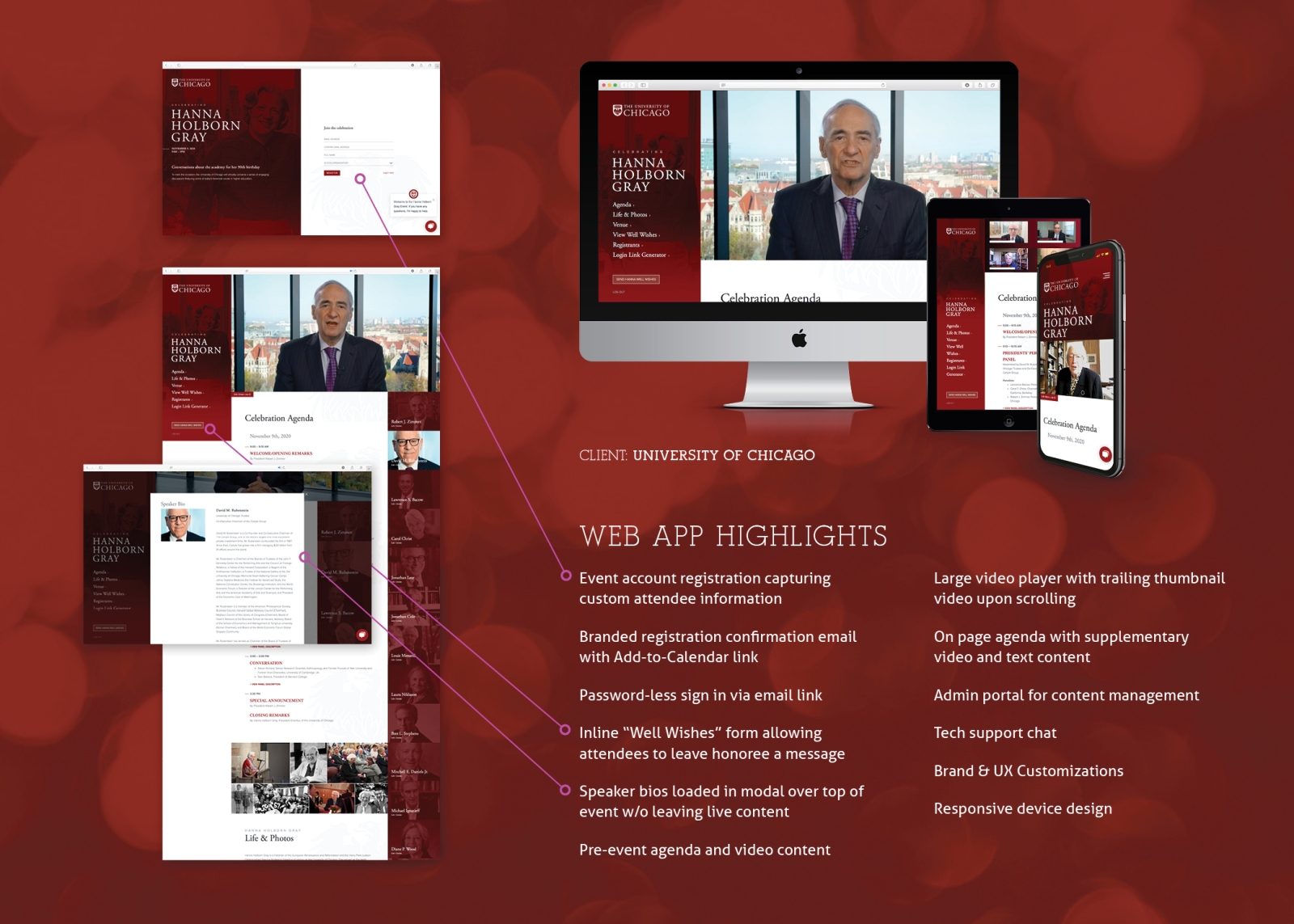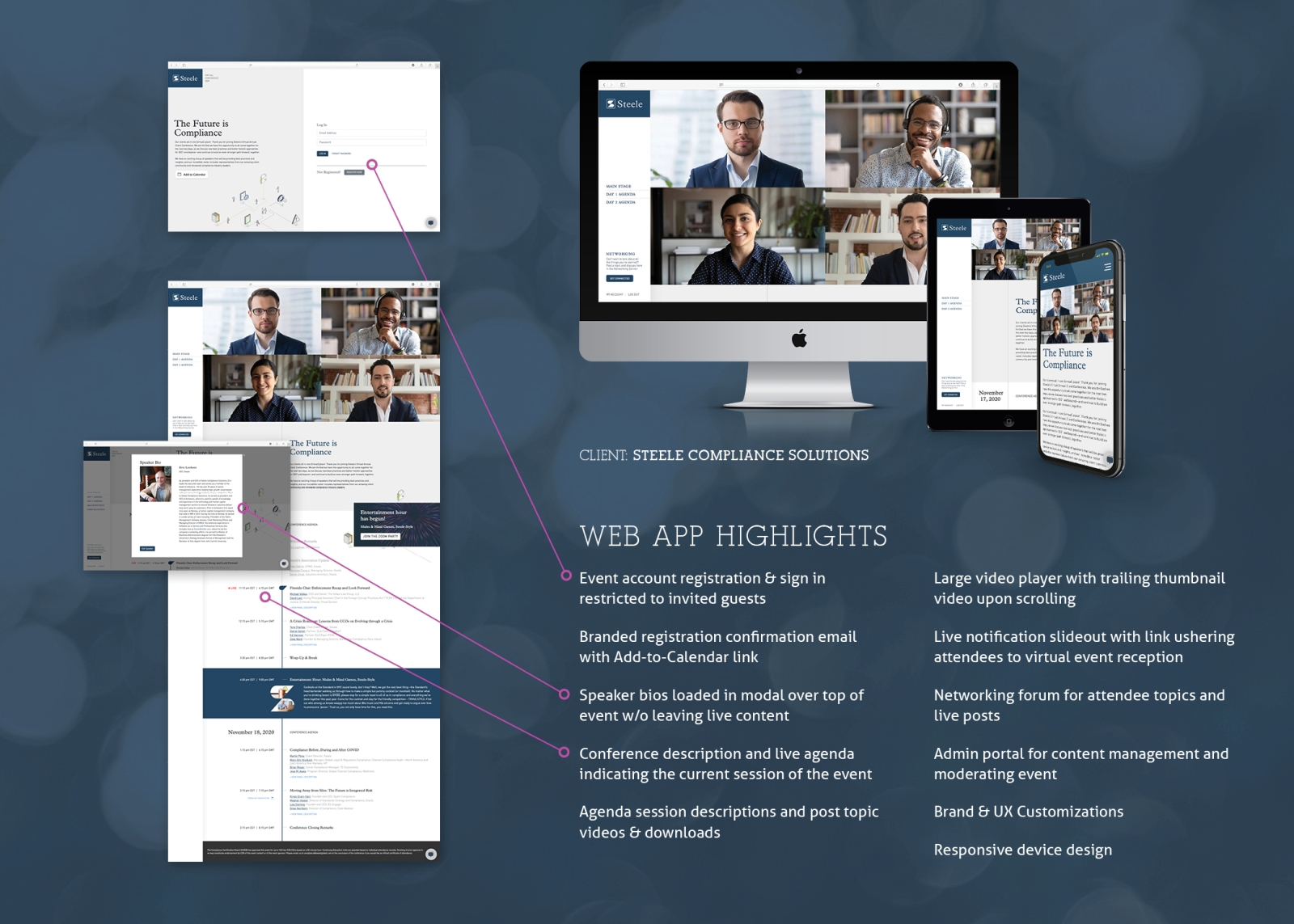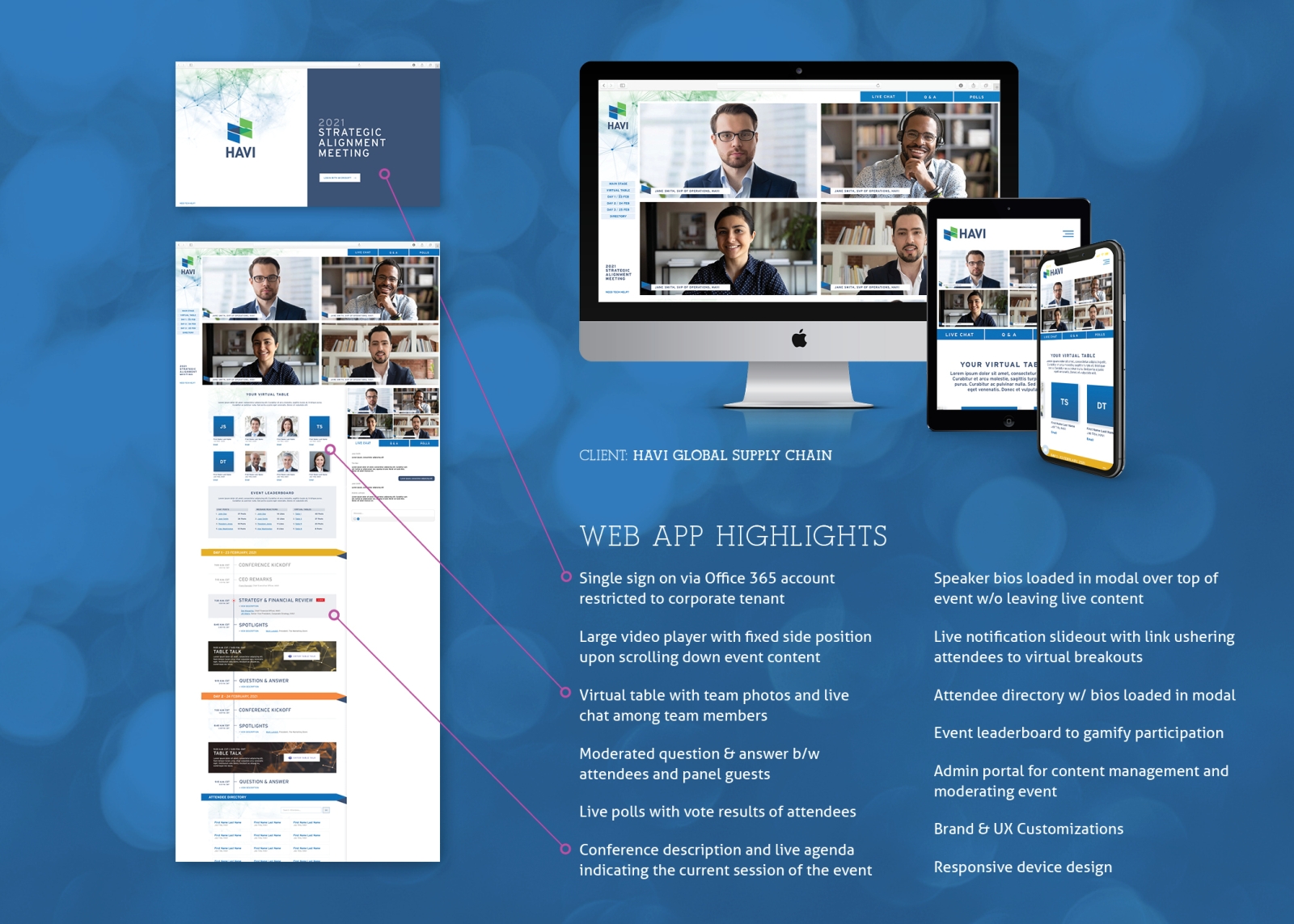 Need creative solutions for your business/project?
Start a conversation or ask us your questions. We're always happy to talk.