Historic Wagner Farm experiential signage receives Gold in the 2019 Hermes Creative Awards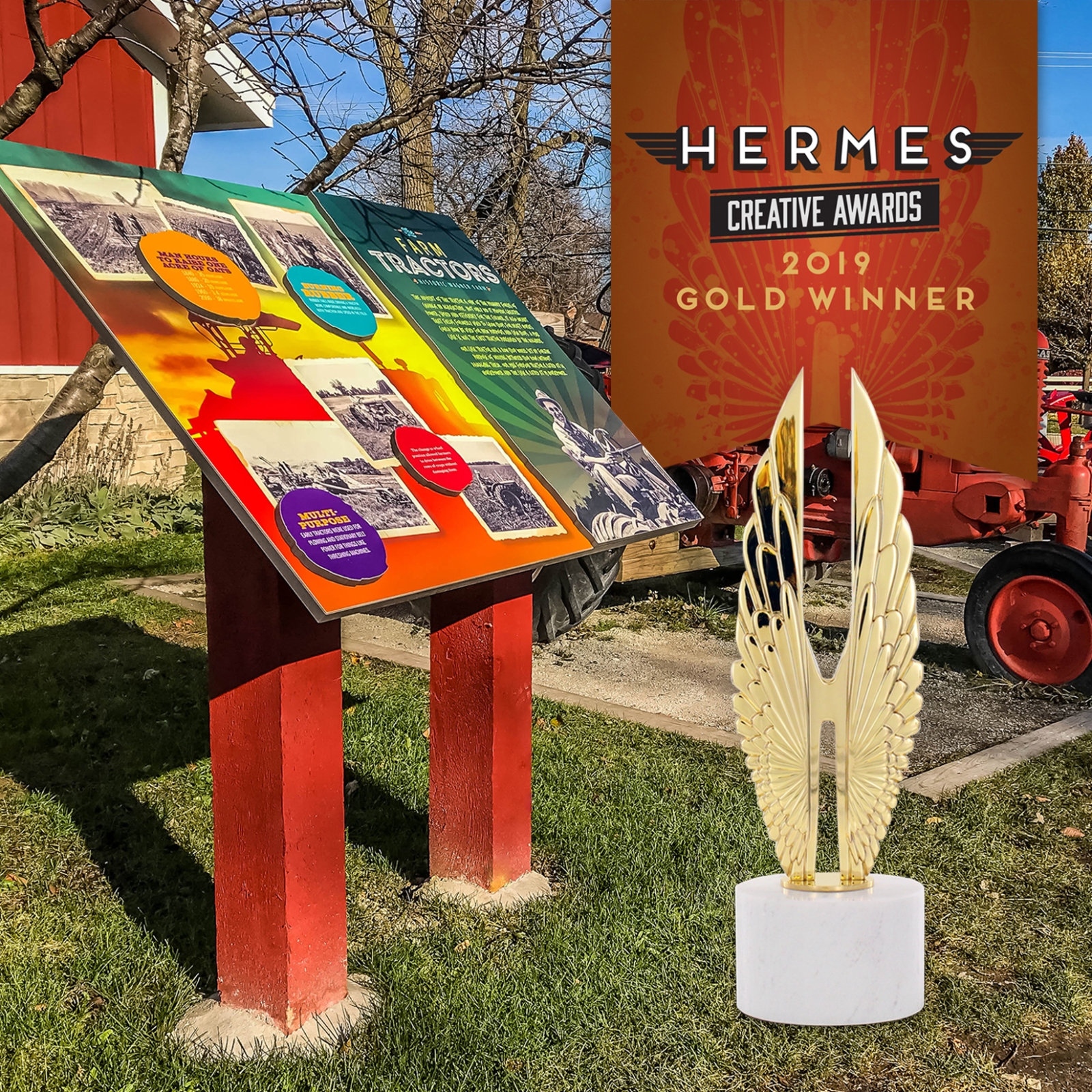 Our work for Historic Wagner Farm in Glenview recently received Gold in the 2019 Hermes Creative Awards for Graphic Design. We worked in partnership with Historic Wagner Farms to create signage educating visitors on the important roles farming plays in our lives today while also providing a history lesson of farm life from the past. A special Thank You to illustrator Nick Volkert who we commissioned to help with the project. See his amazing illustration work at NickVolkert.com or see more of this project in our Work section. 
Need creative solutions for your business/project?
Start a conversation or ask us your questions. We're always happy to talk.