New wall art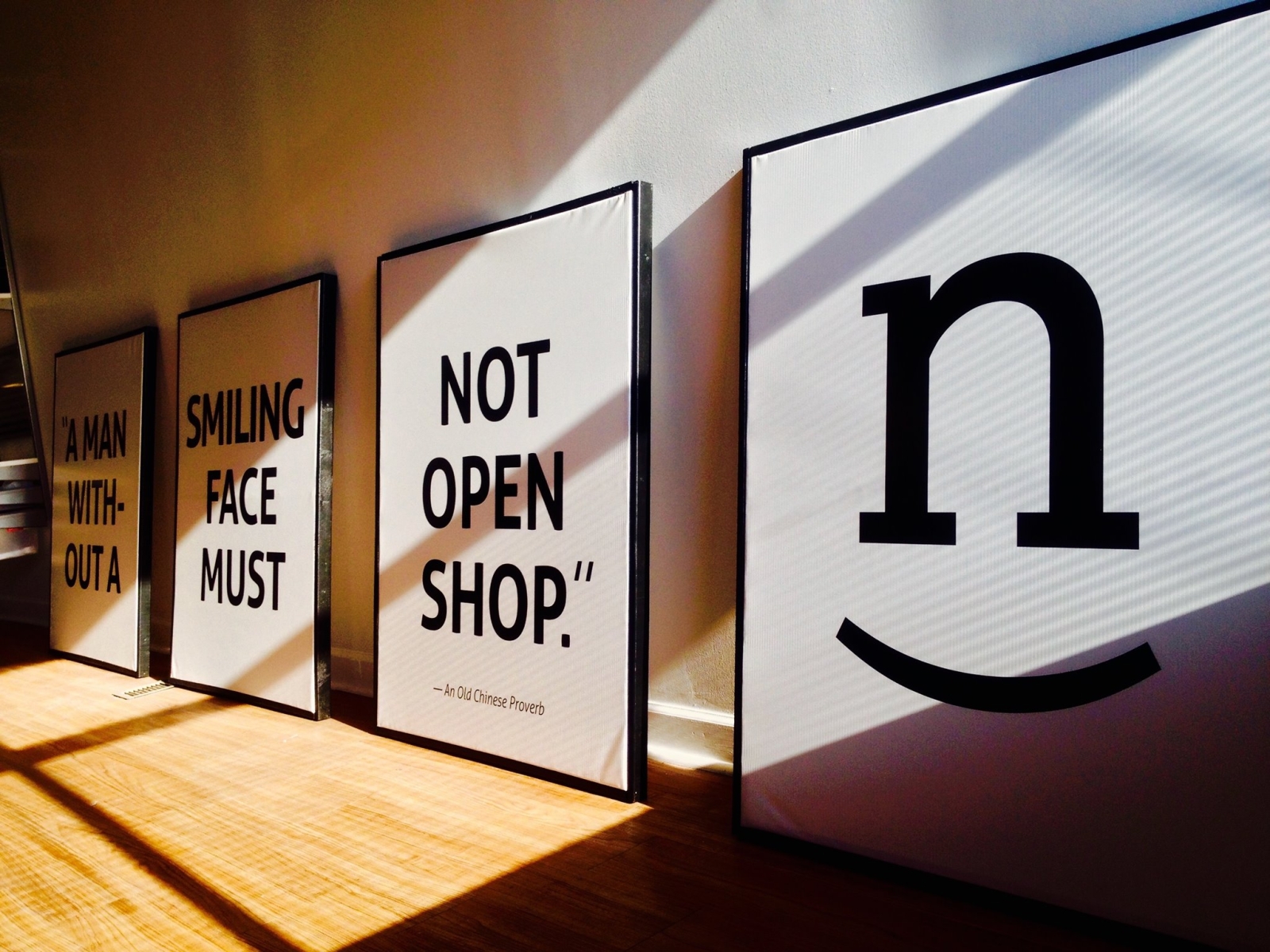 Once used to block out the windows while we setup the new studio, we converted our vinyl prints into oversized wall art. It features one of my favorite Chinese proverbs that is perfectly in line with the theme of our business: "A man without a smiling face must not open shop."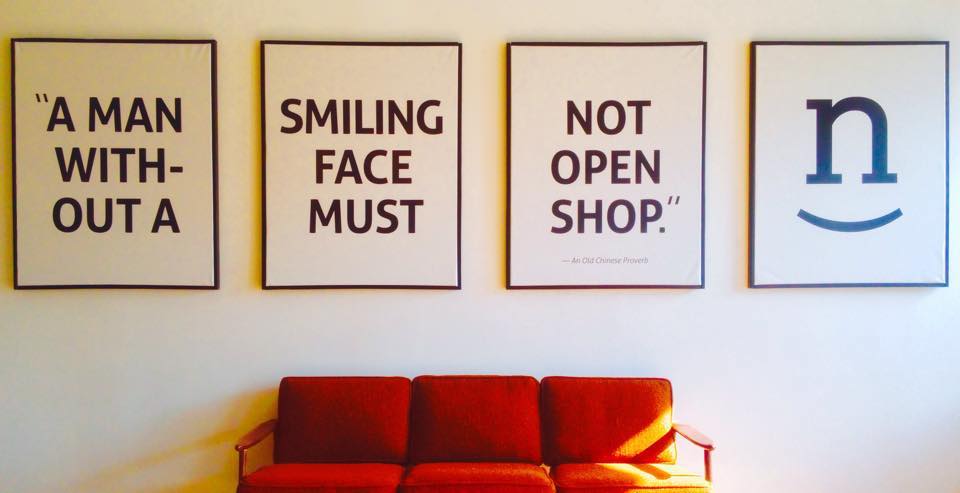 Need creative solutions for your business/project?
Start a conversation or ask us your questions. We're always happy to talk.