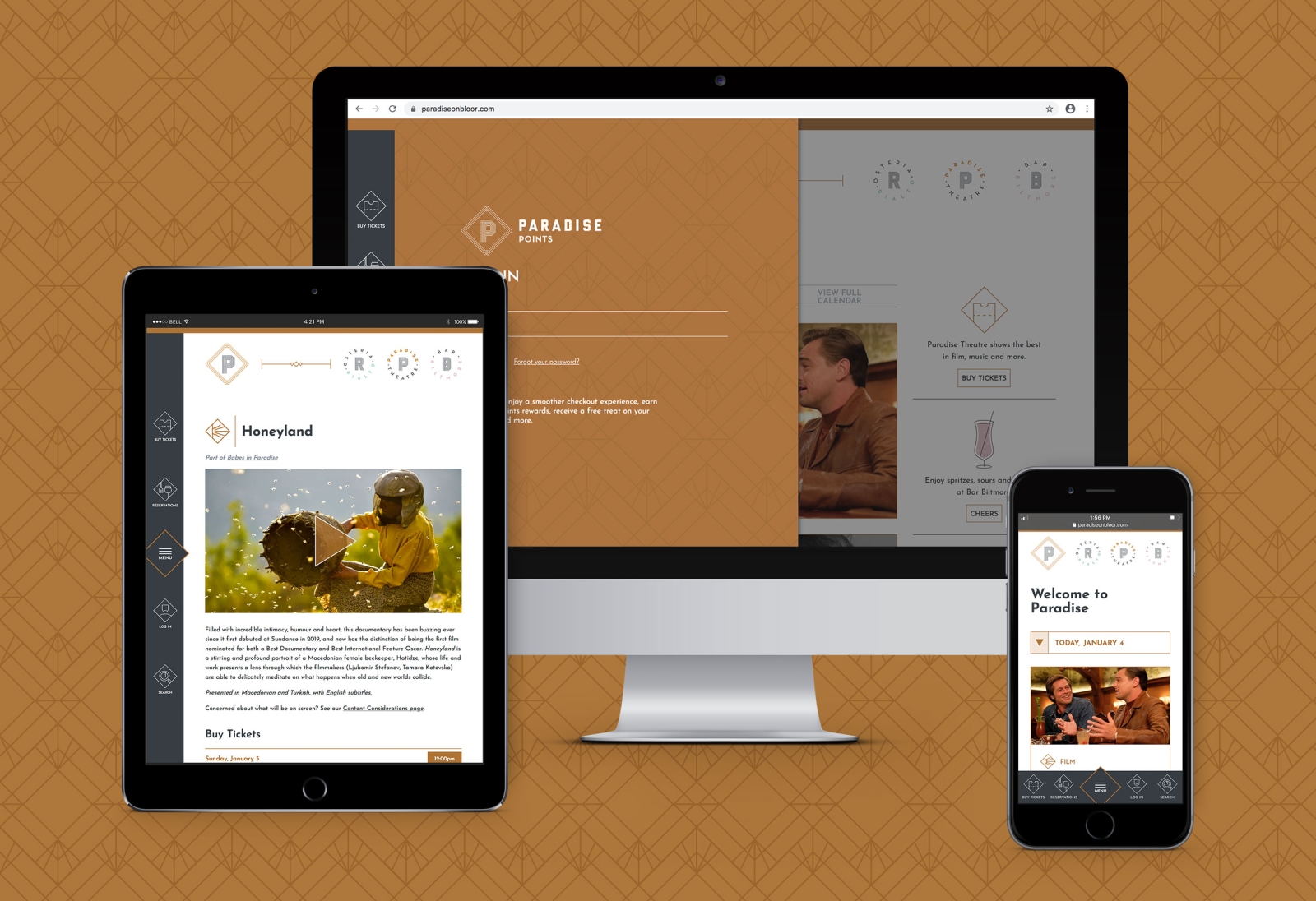 Paradise Theatre
eCommerce Website and Marketing Platform
eCommerce website for a renovated 1937 heritage-designated art deco and art moderne theatre in Toronto's Bloorcourt neighborhood. The website is the central marketing tool for the new arthouse theatre and allows the venue to sell gift cards to the Paradise complex's theatre, restaurant and bar or tickets to films, talks and live performances in Paradise Theatre itself. Patrons may earn points towards free tickets with their online accounts and they may sign up for promotional emails to stay informed of new events.
Working closely with Toronto design firm, Sovereign State, Nicer mapped our user flows, designed the information architecture, developed custom navigation & event filtering and programmed the website complete with multiple API integrations customized to the client's management and marketing needs.
Custom API integrations include:
Drupal Content Management
Third-party showtimes & ticketing system/database
MailChimp
Givex Gift Cards
Resy dining reservation system
NOTE: Due to the COVID-19 pandemic the full Paradise Theatre website is on hiatus until a future date.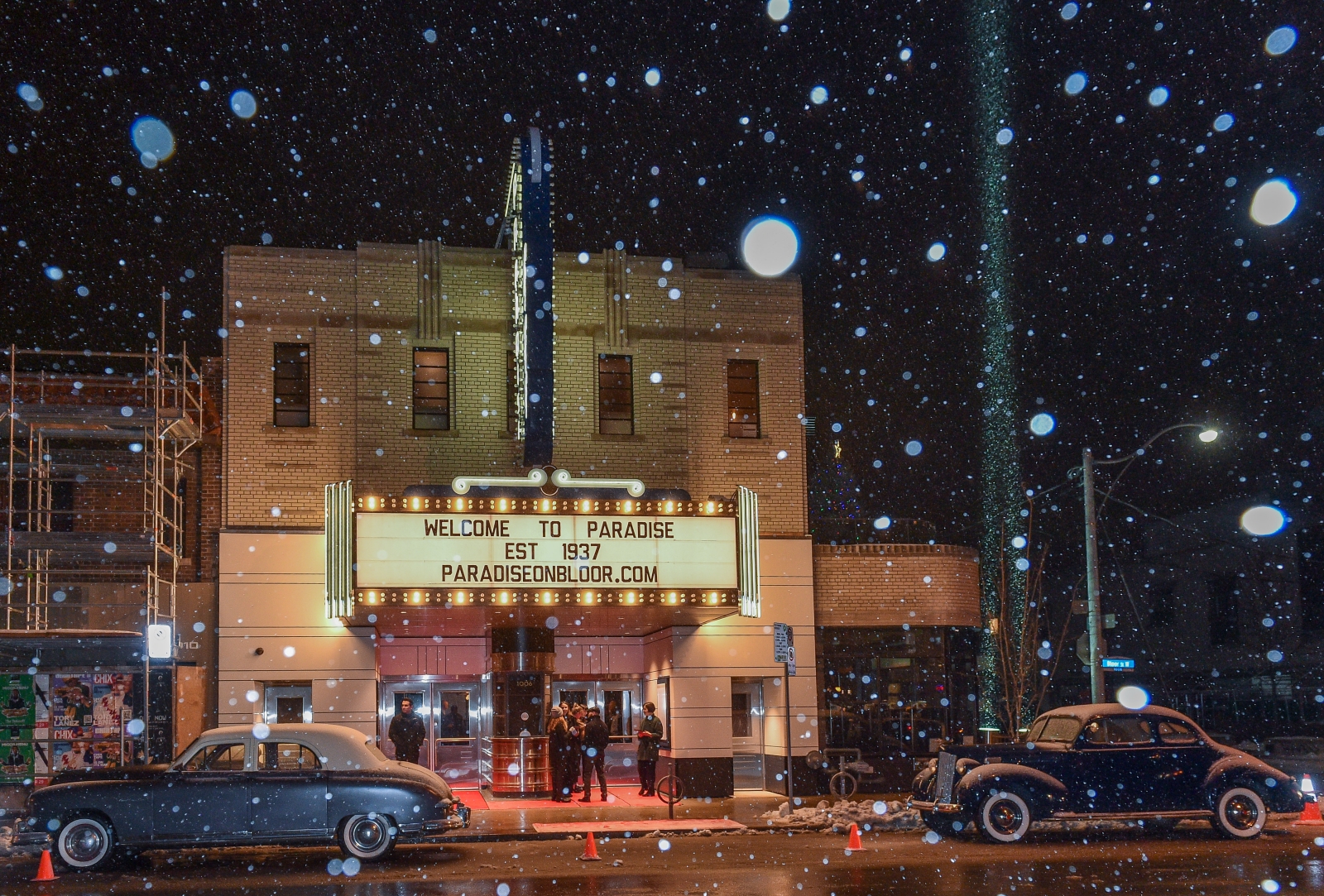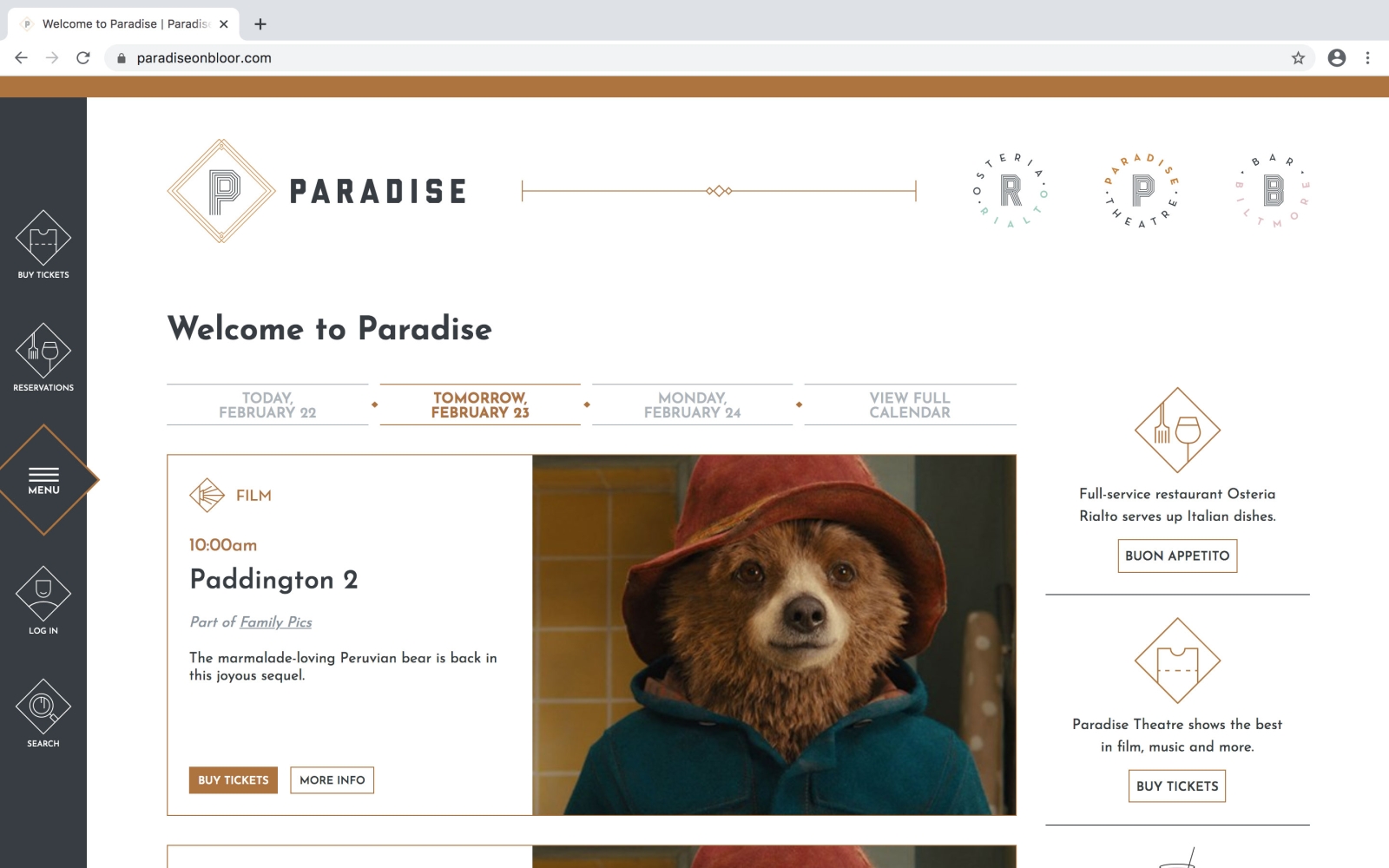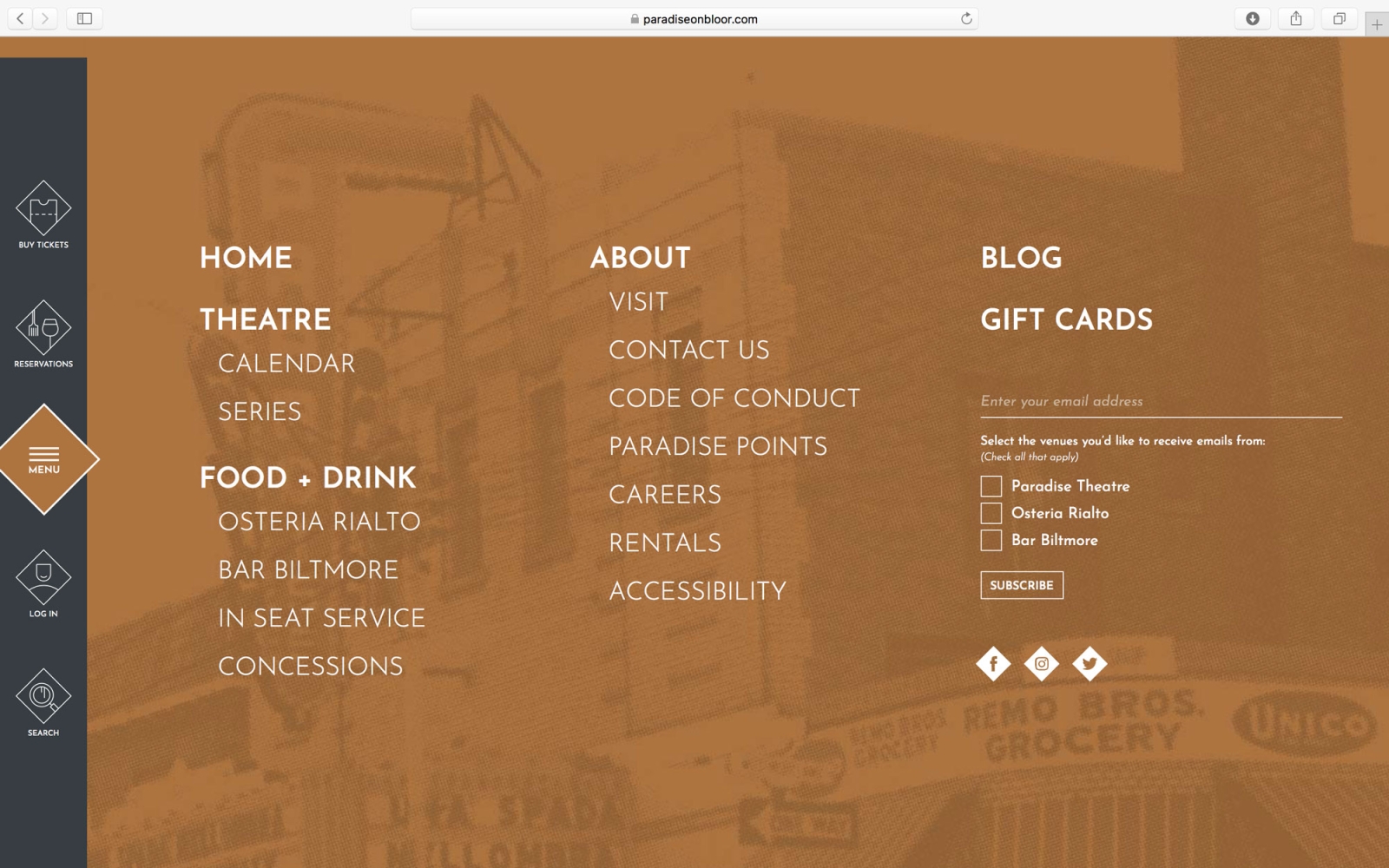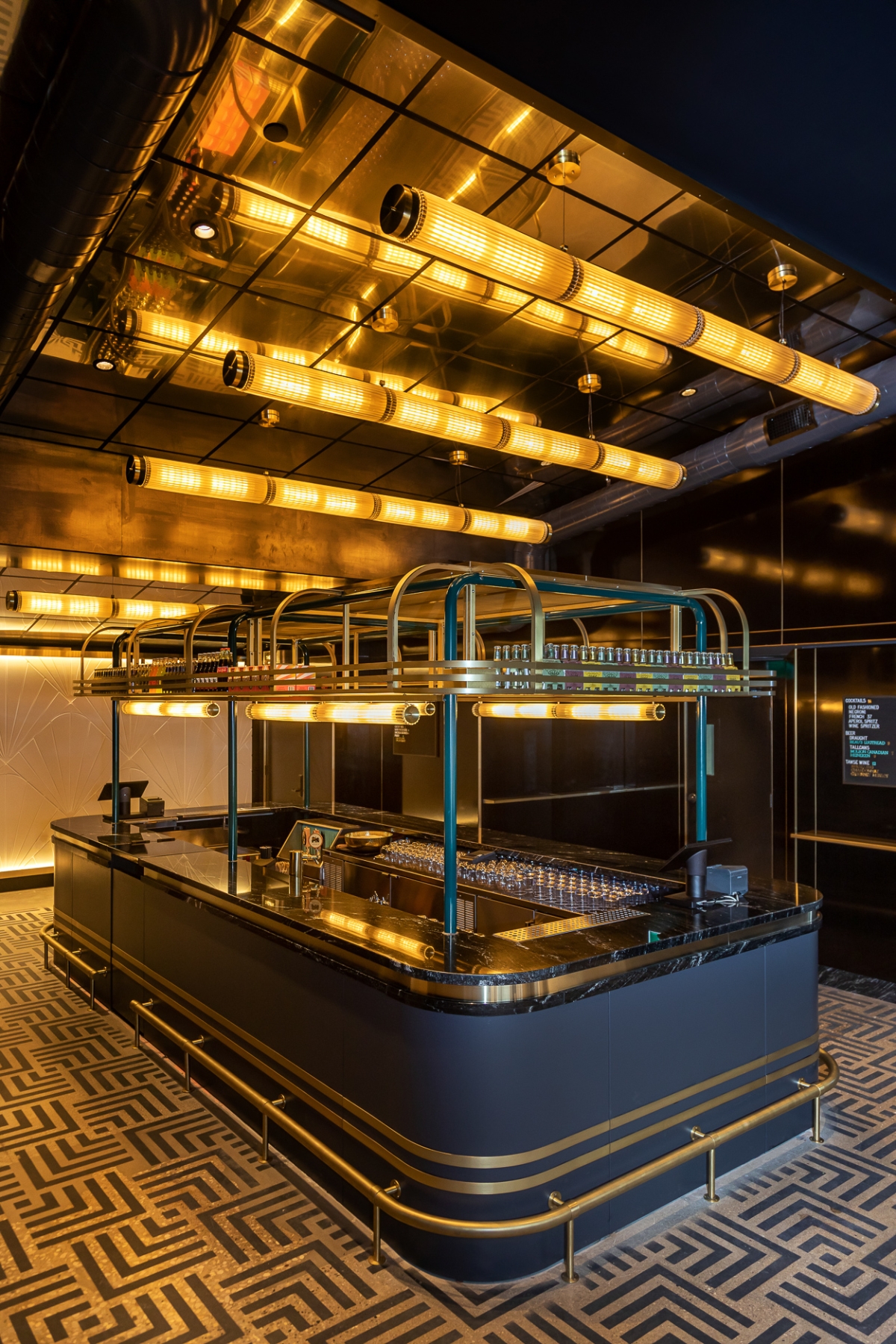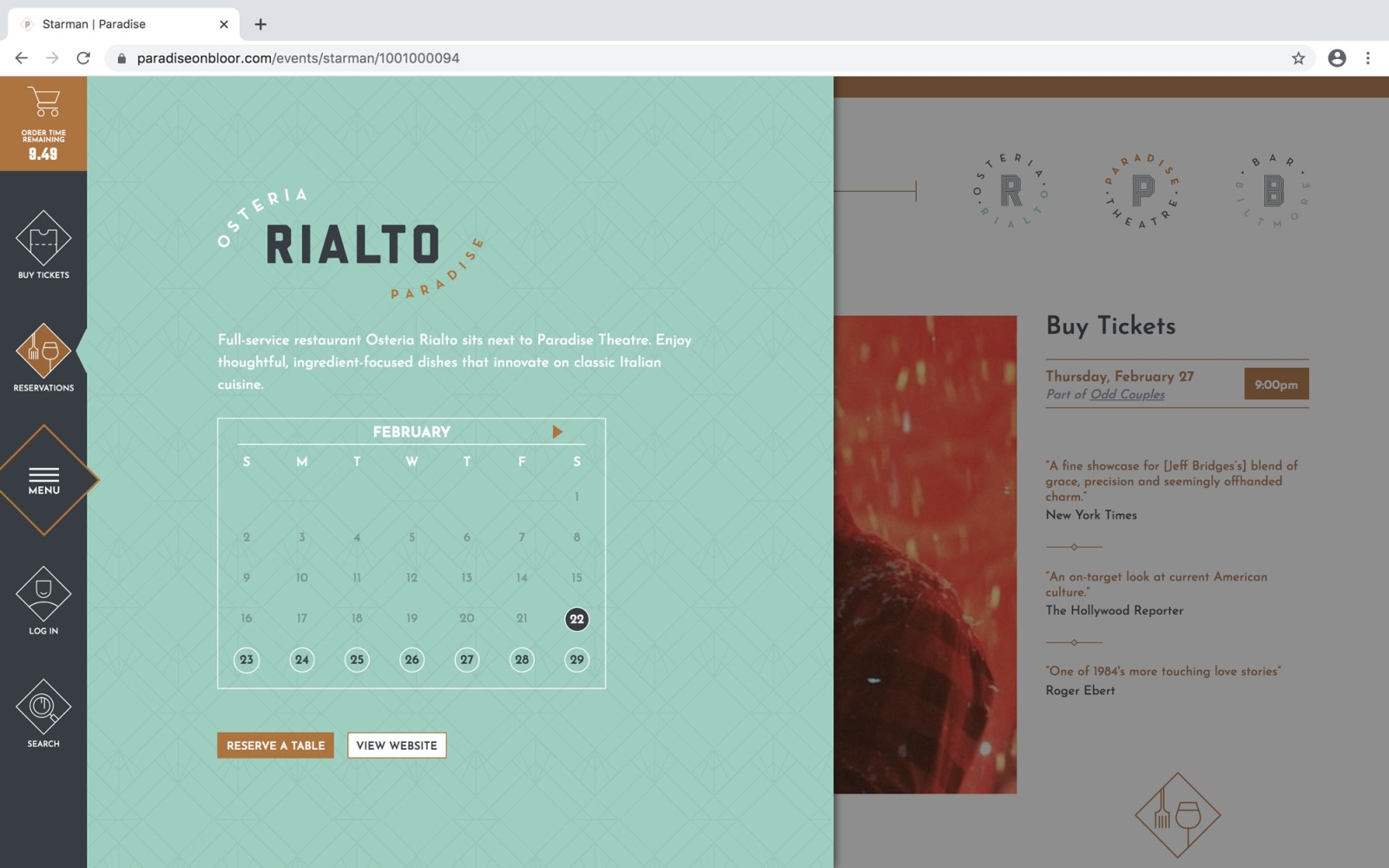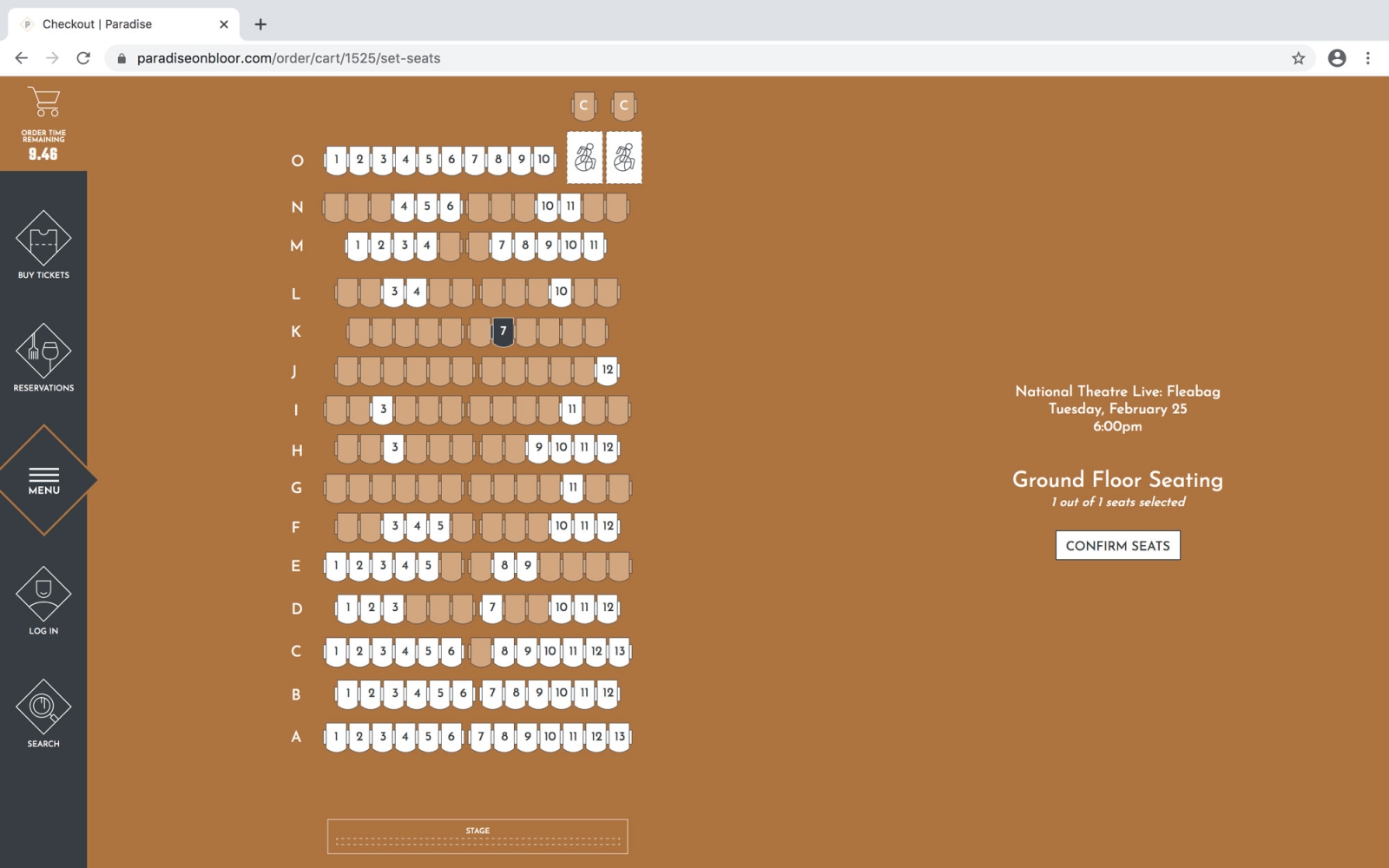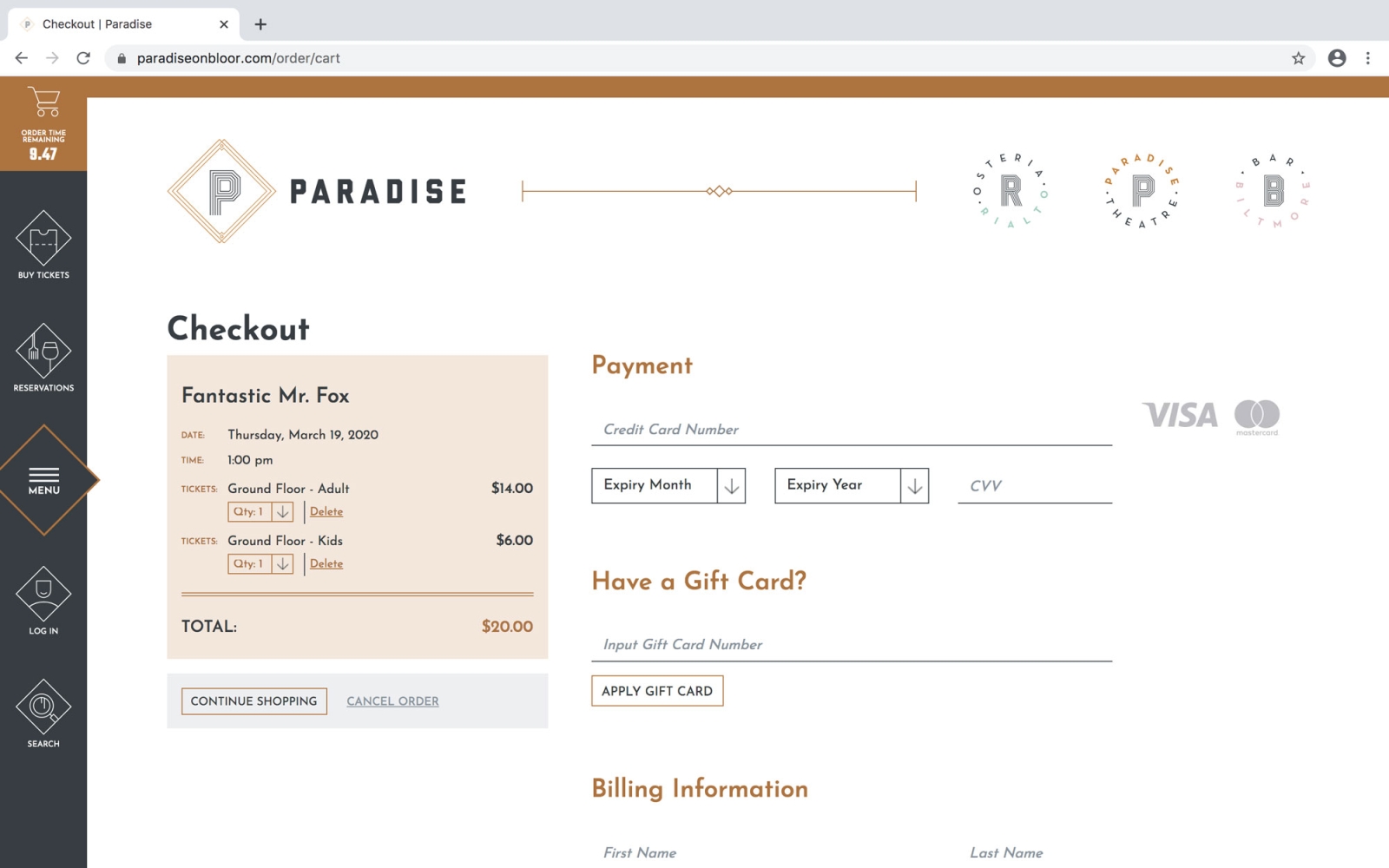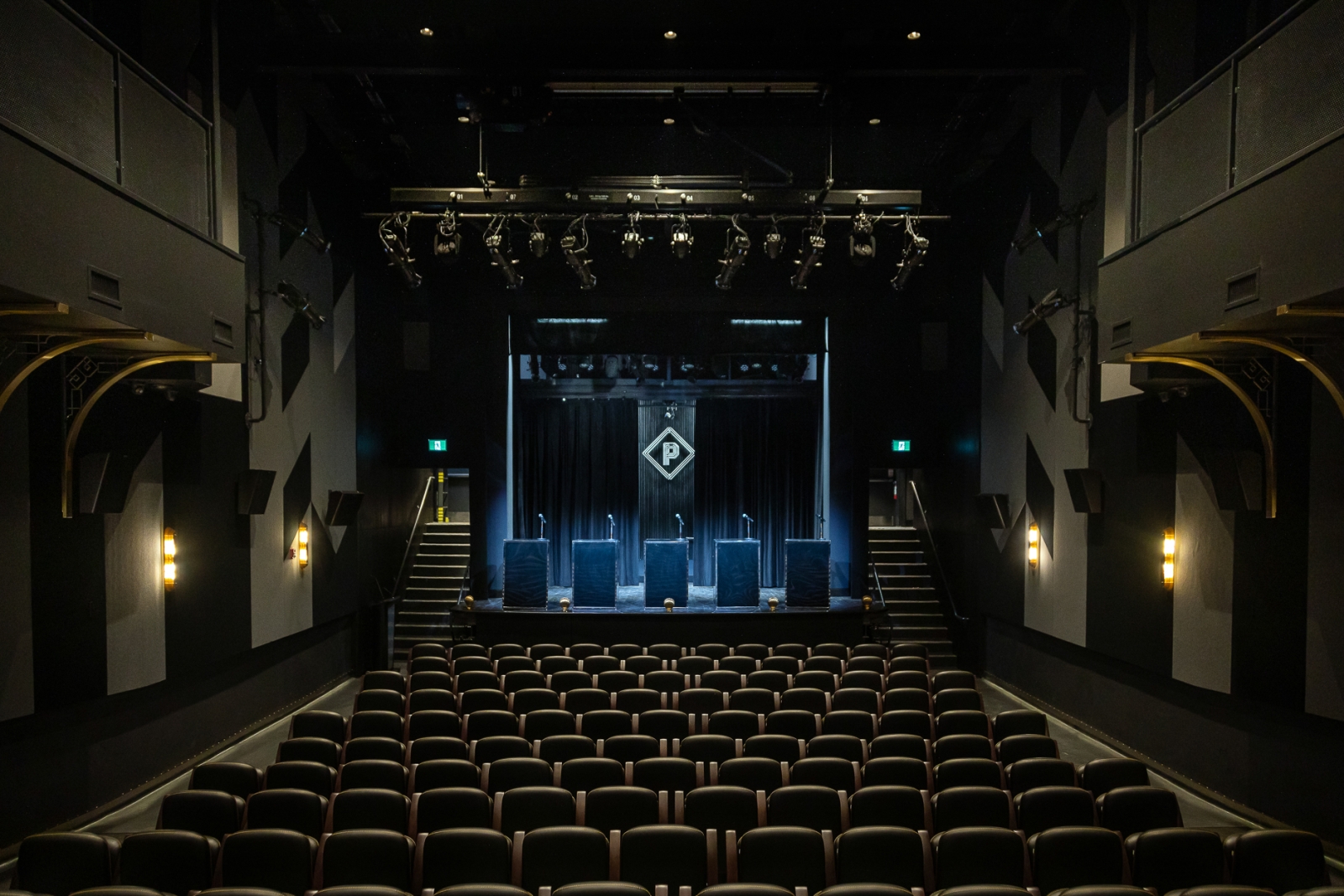 Need creative solutions for your business/project?
Start a conversation or ask us your questions. We're always happy to talk.