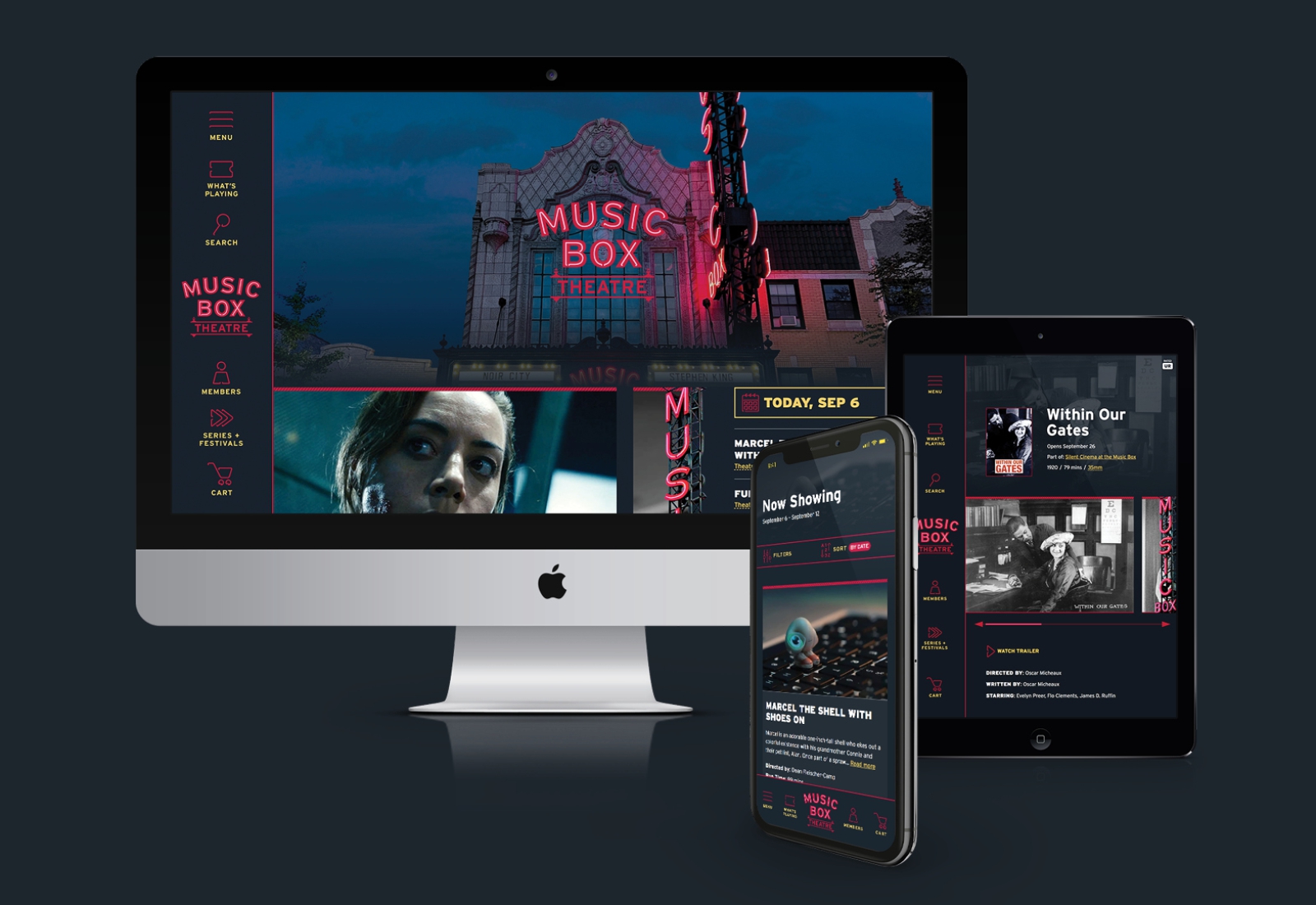 Music Box Theatre
Music Box Theatre eCommerce Web Application
Organizing and streamlining discoverability for tickets and information on over 3,000 movies and film series was an exciting challenge presented to us by Music Box Theatre. Through thousands of lines of custom code we were able to develop a system that not only categorizes content and makes finding important information easy, but also one that works at incredible speeds when served to over 85,000 users each month.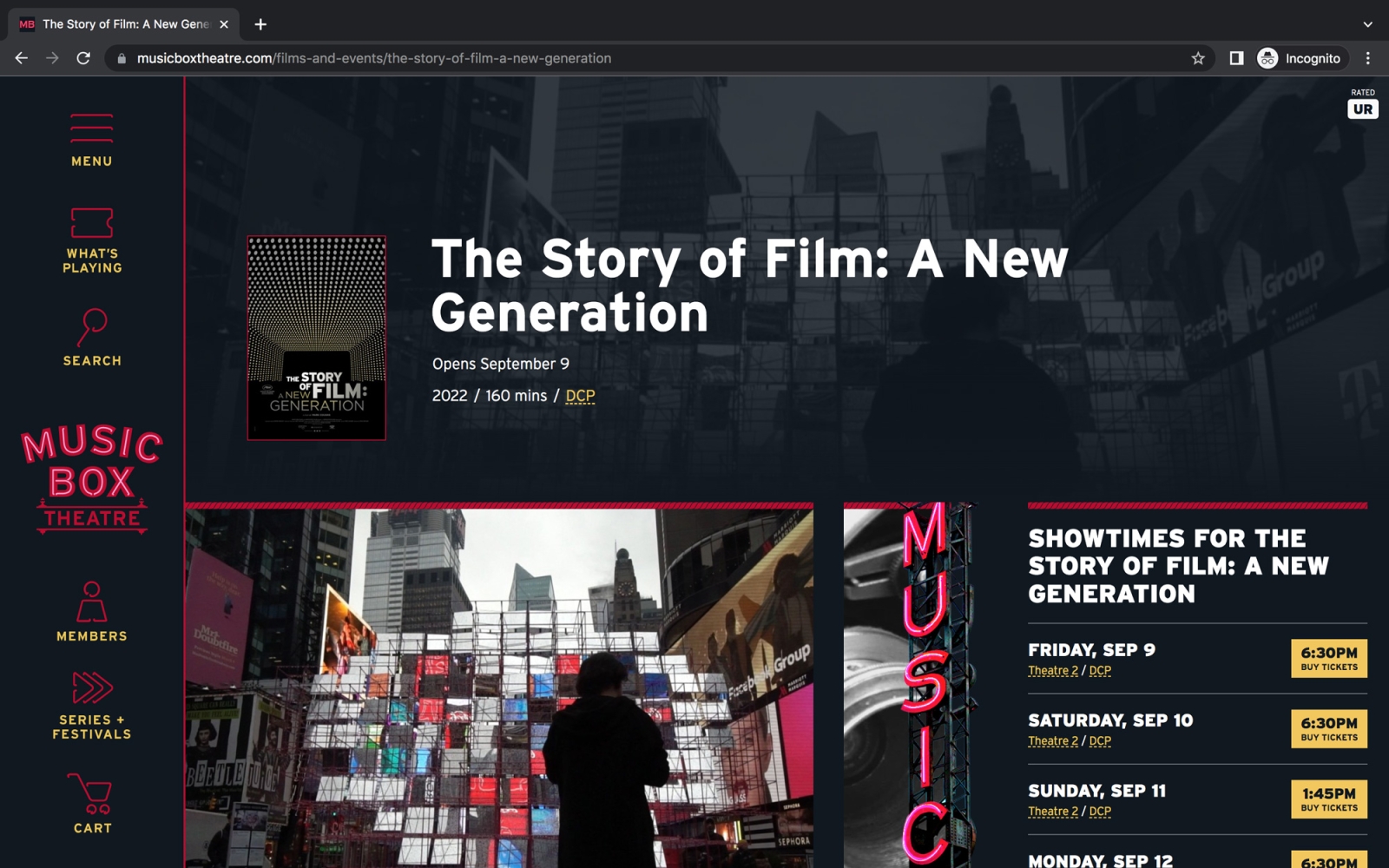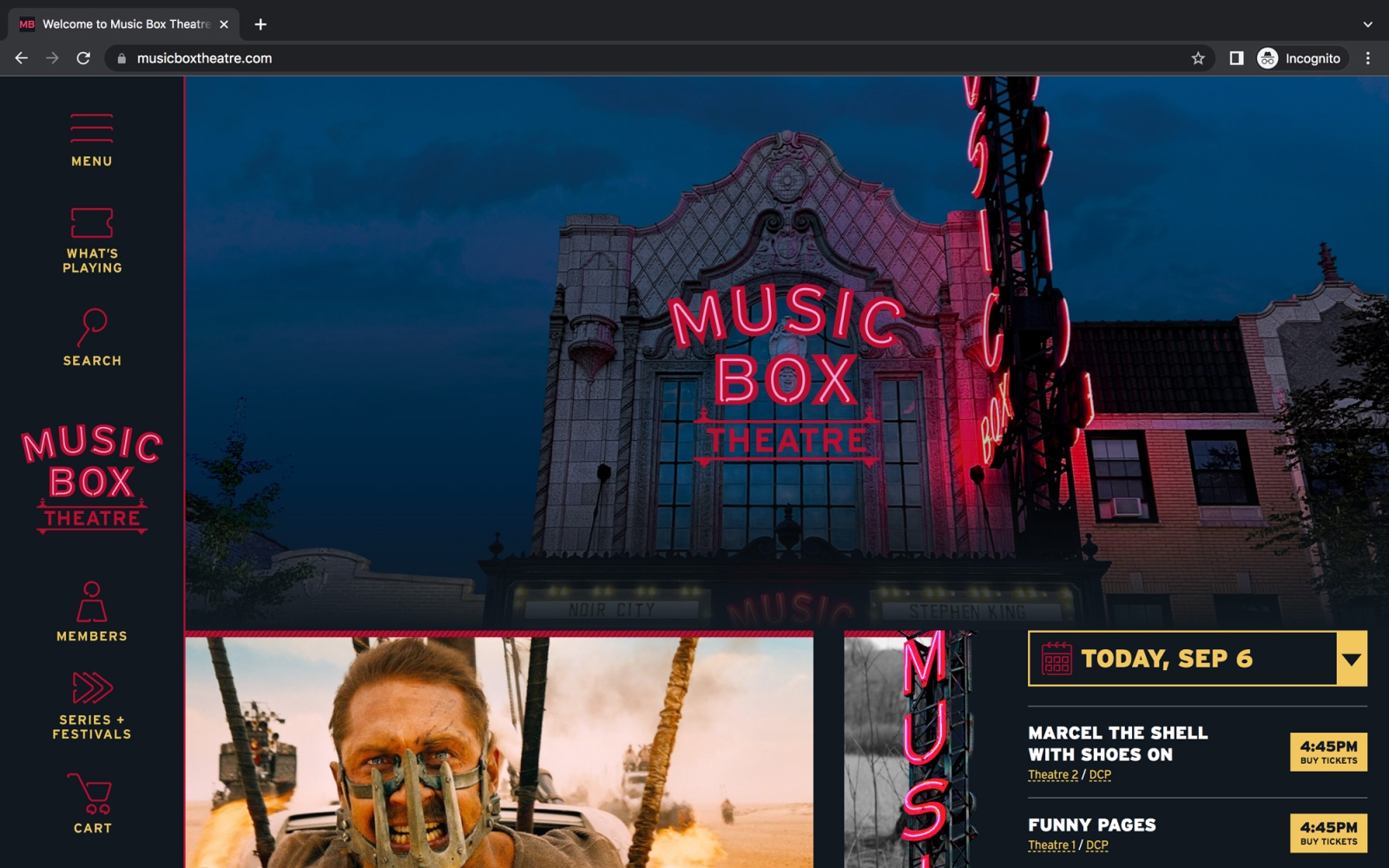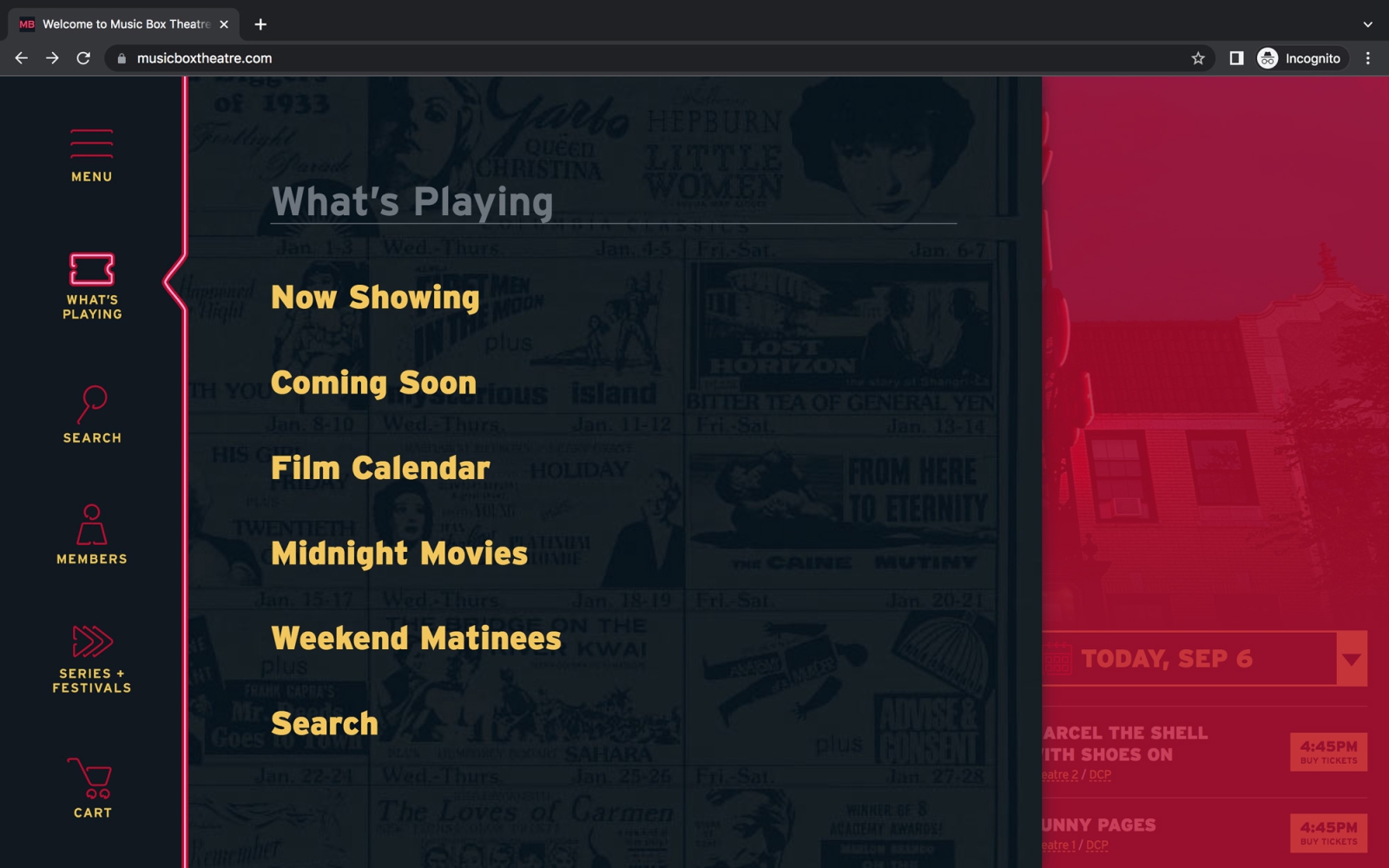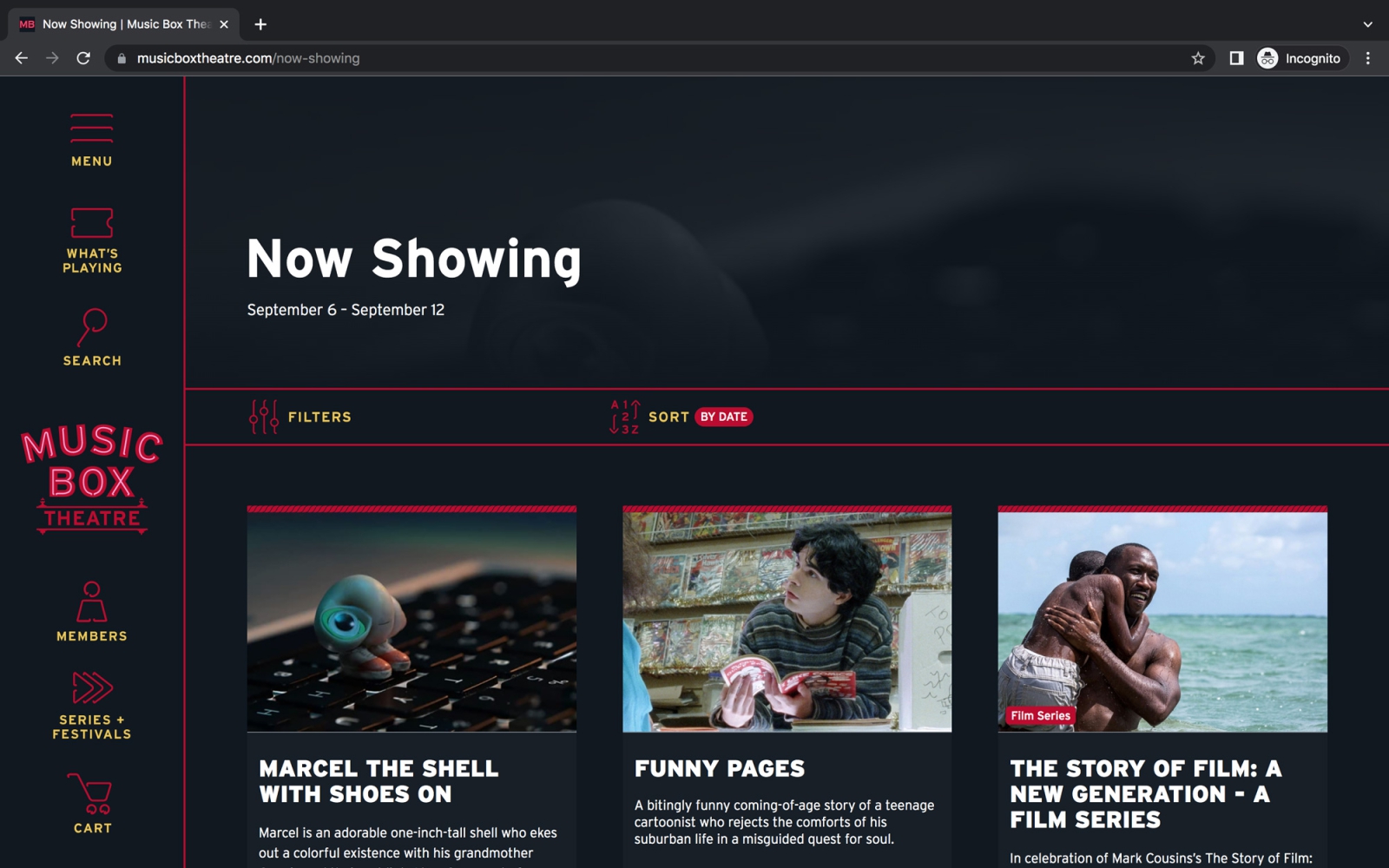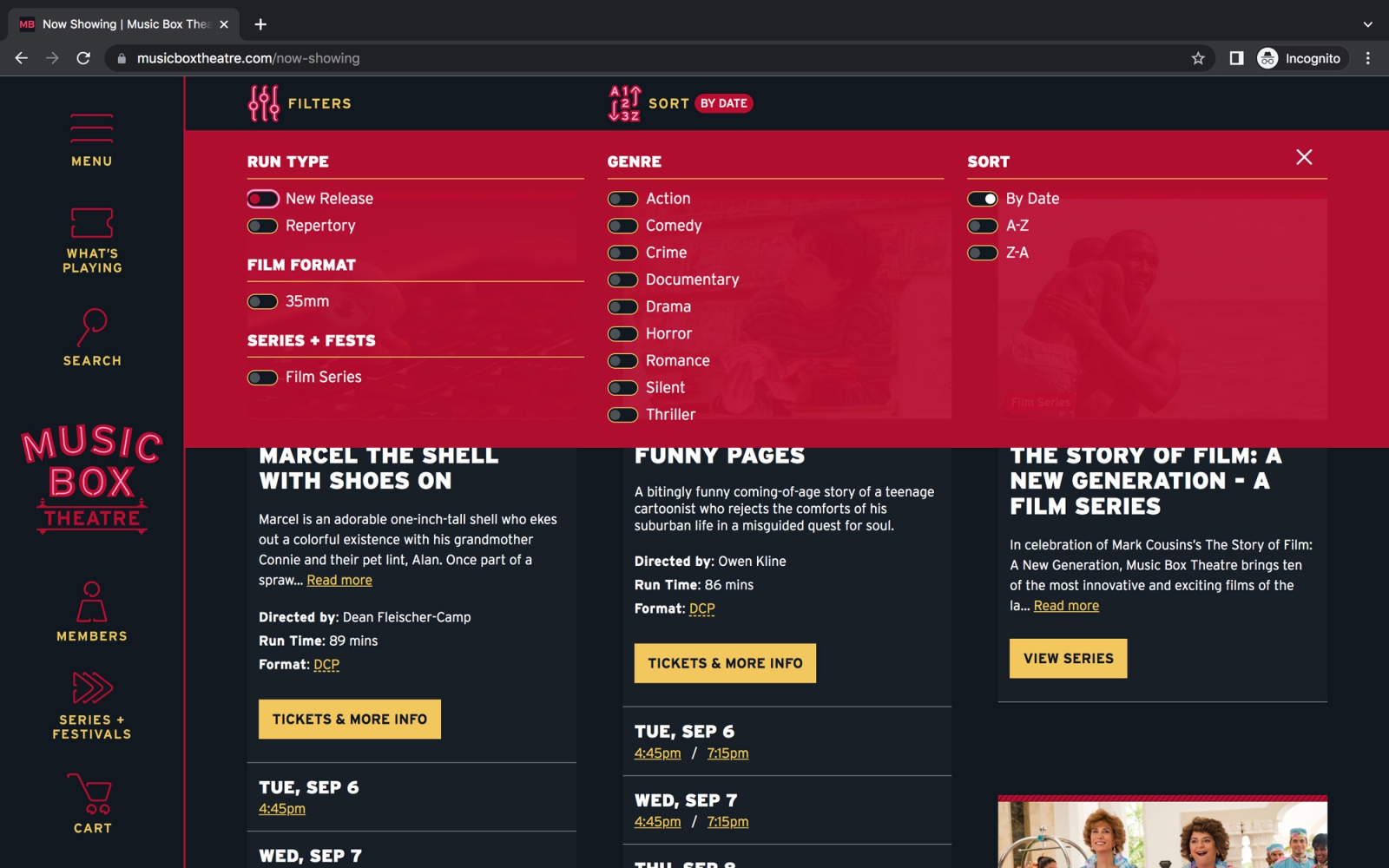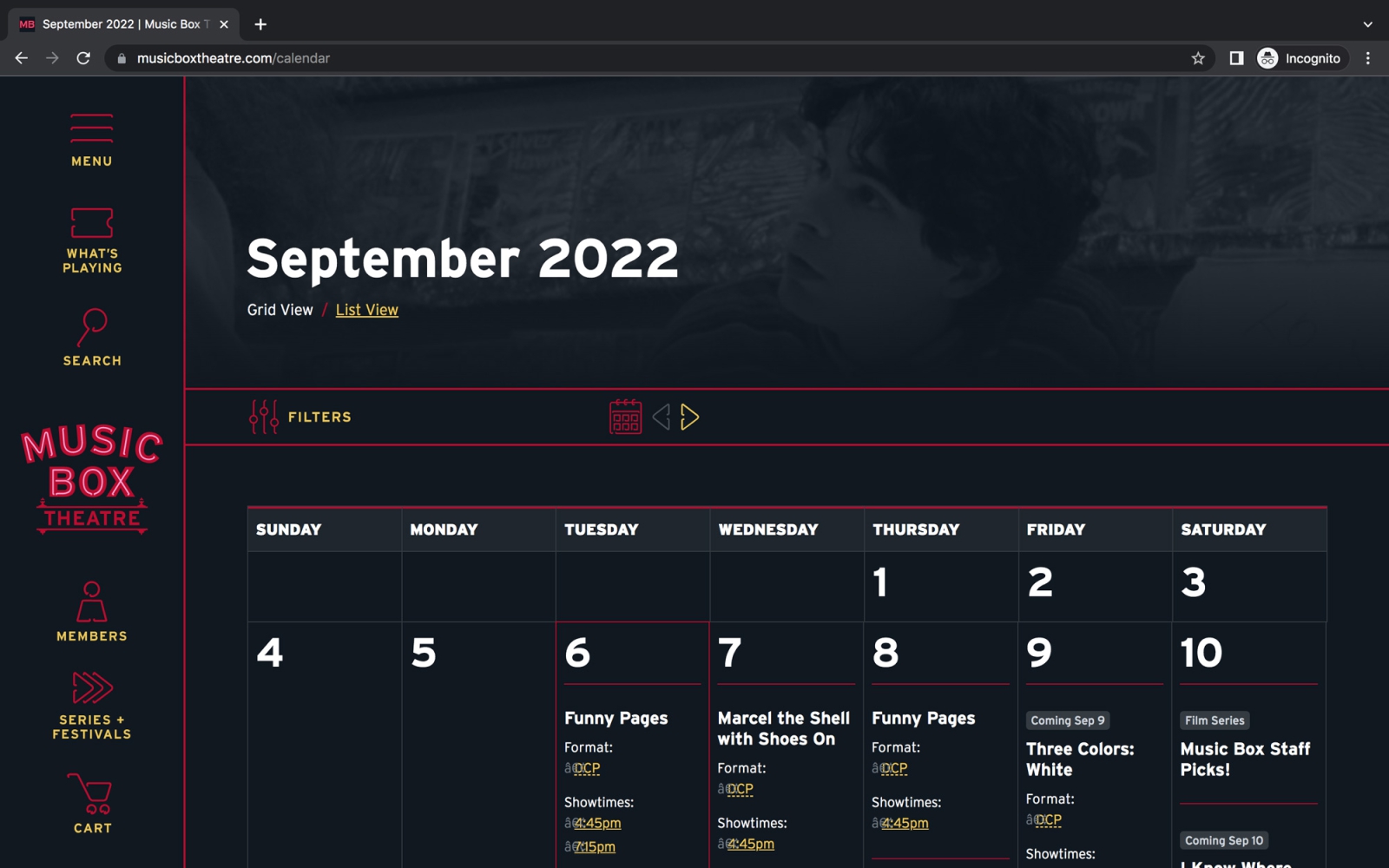 Need creative solutions for your business/project?
Start a conversation or ask us your questions. We're always happy to talk.