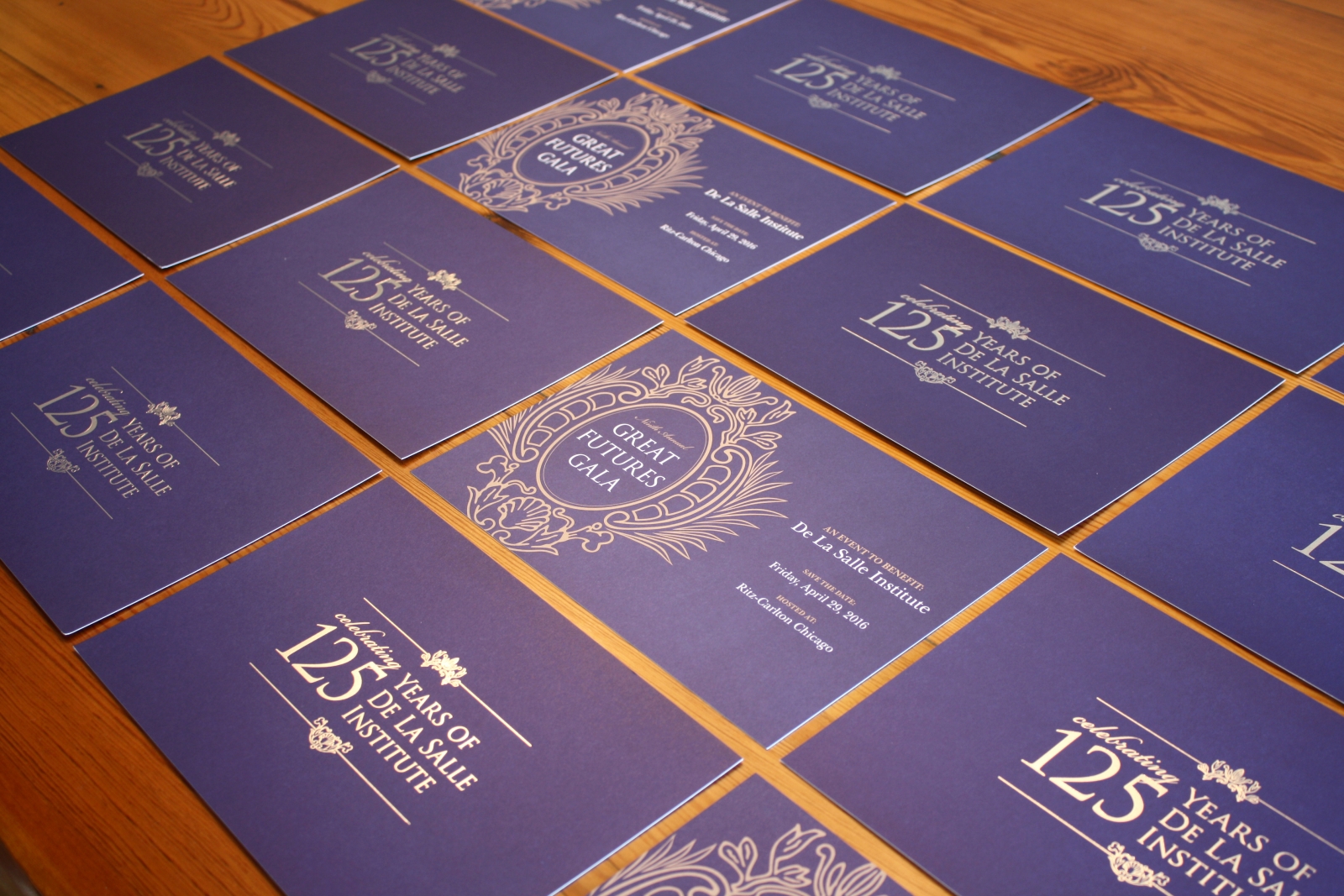 De LaSalle Institute
Great Futures Gala Invitations & Collateral
De La Salle Institute is an independent Catholic secondary school rooted in the tradition of Christian Education begun by St. John Baptist de La Salle. Founded in 1889, its mission has been, and is, to foster a desire for excellence in education. Young people from a variety of ethnic and economic backgrounds are given the opportunity to fully develop their abilities so they may be active, contributing members of our complex changing society.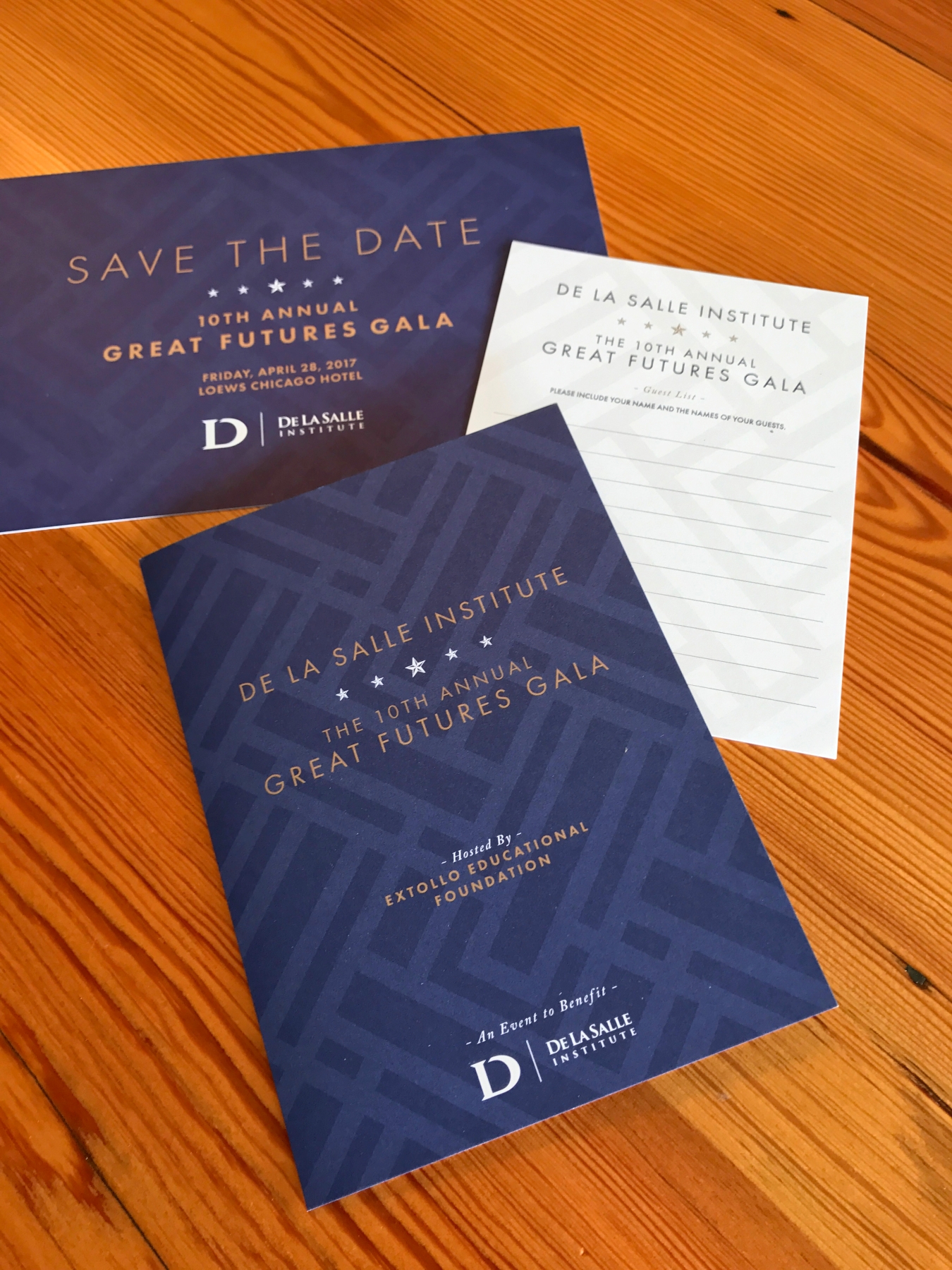 Need creative solutions for your business/project?
Start a conversation or ask us your questions. We're always happy to talk.