Announcing the launch of MusicBoxTheatre.com!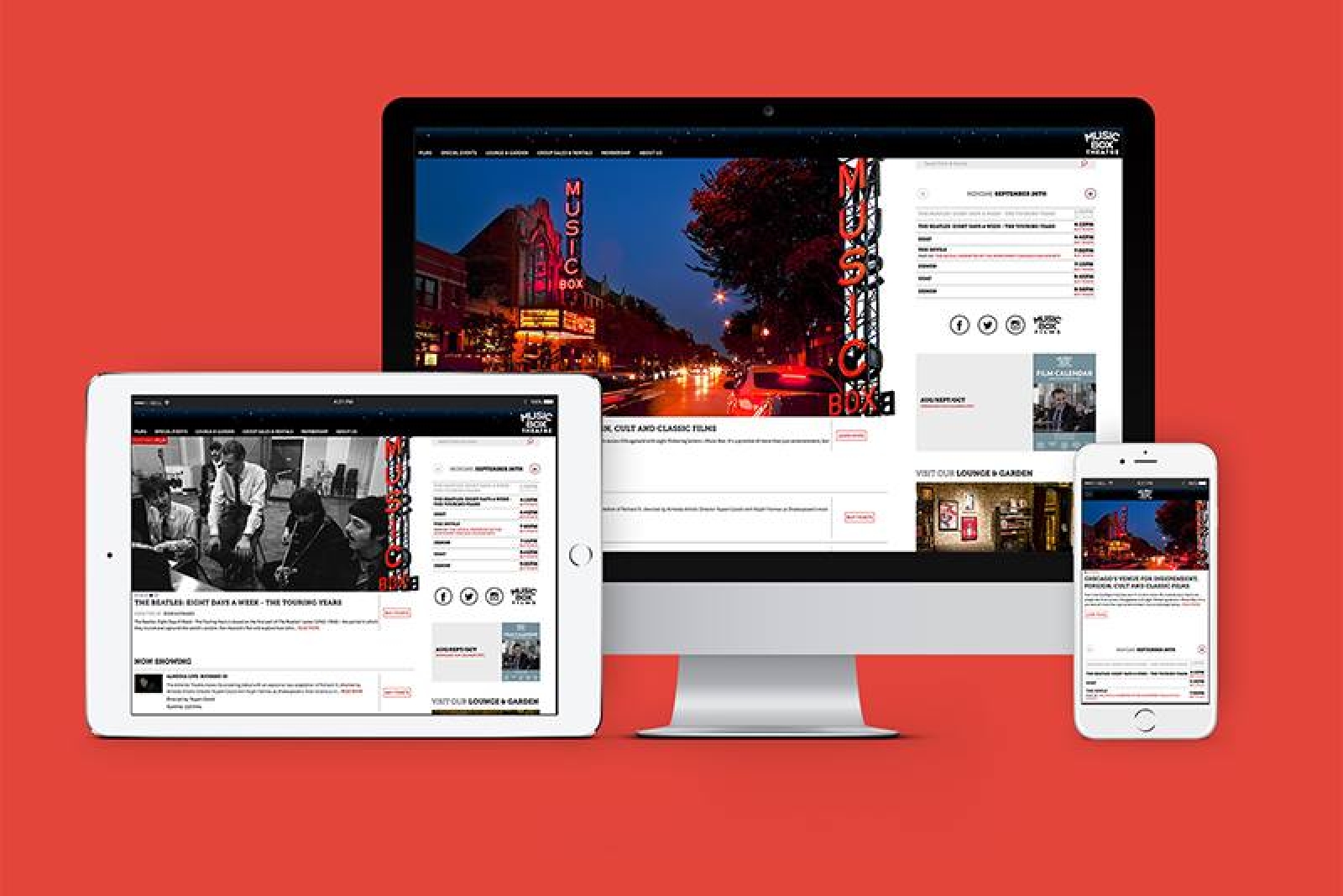 We are pleased to announce the launch of the brand new Music Box Theatre website! After months of hard work and dedication, we are extremely excited for MusicBoxTheatre.com to be up and running. Our goal in updating the site was to enhance user experience by utilizing a modern news-like model to organize and handle the extensive array of programming put on by the art house cinema. At the same time, we positioned Music Box Theatre as the premier Chicago venue for independent, foreign, cult and classic films. We hope you find the fresh new look easy to navigate and as an easy way to purchase your next ticket for an upcoming show or event. We would also like to thank the Music Box Theatre and their staff for giving us the opportunity to work on such an amazing project. 
Need creative solutions for your business/project?
Start a conversation or ask us your questions. We're always happy to talk.