Nicer launches websites for Toronto's newest multi-venue destination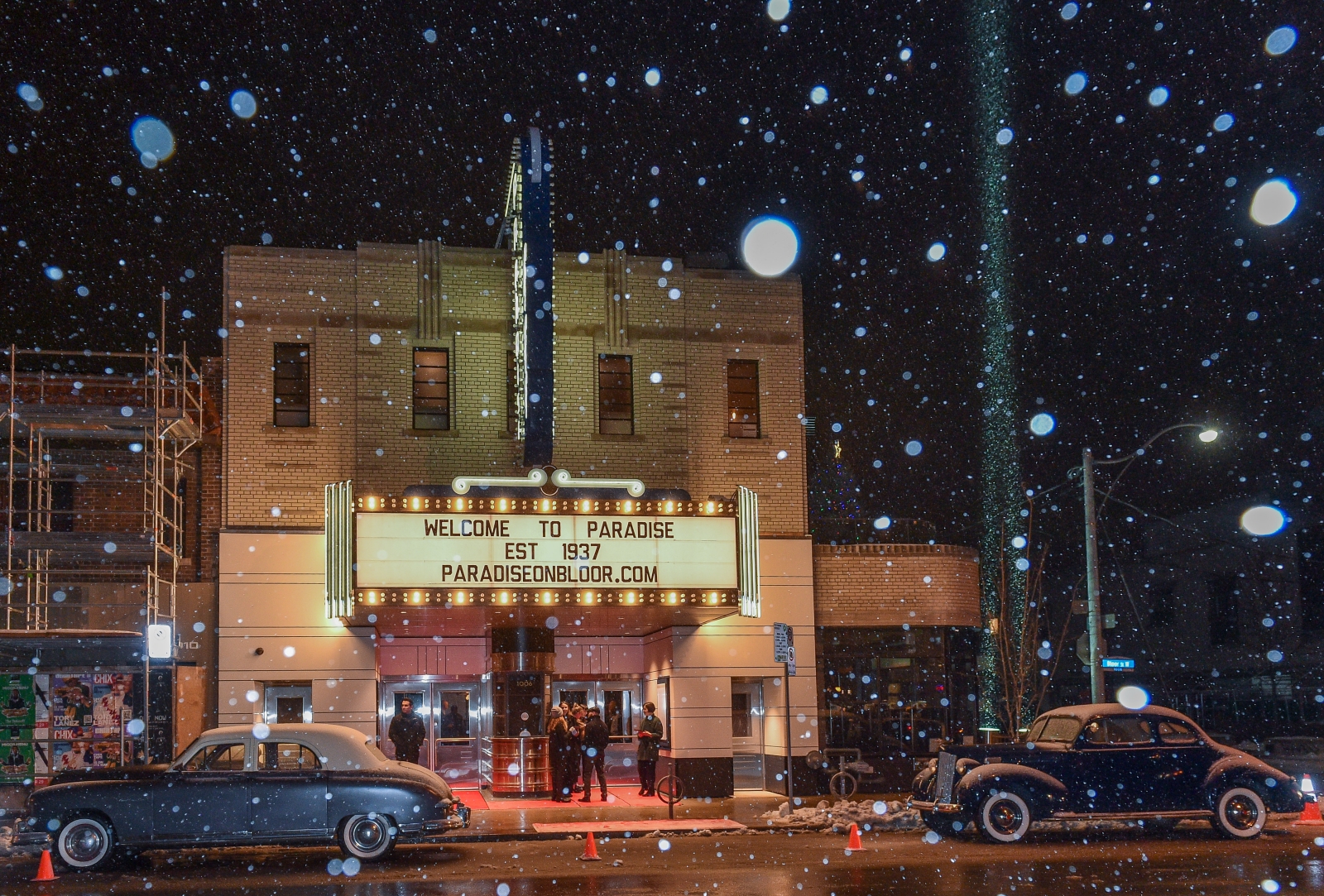 The Paradise complex includes a restored 1937 arthouse theatre (Paradise theatre), a delectable Italian restaurant (Osteria Rialto) and a swanky new cocktail lounge (Bar Biltmore)

Toronto said goodbye to 2019 with a brilliant new marquee, bright neon lights and a shiny stainless-steel box office welcoming patrons into the generously-appointed Paradise theatre. The long awaited restoration of the 1937 heritage-designated art deco and art moderne theatre was unveiled to the public in early December and hosts events including films, live music and comedy. Walking through the newly opened doors, guests immediately fell in love with the posh art deco details, chic lobby bar and new plush seating. A review from CBC Arts described it best to cinephiles stating, "The gloriously restored art deco venue at Bloor and Westmoreland, originally built in 1937, boasts a sleek upstairs cocktail bar that feels like the sort of fancy train car you'd flirt with Cary Grant inside (before he gets arrested on suspicion of murder in a Hitchcock movie) and a glistening golden lobby."
At the center of the theatre's marketing efforts, the new website developed by Nicer Collaborative saw more than 64,000 pageviews in its first week with 1,130 new subscribers signing up to receive emails. The custom eCommerce platform has led the charge in selling out several events since opening. See the venue's new website, check out their event programming and buy tickets at paradiseonbloor.com.
Learn About the Paradise Theatre Website
Along with the 208-seat theatre, Paradise started the year by opening its new Italian restaurant, Osteria Rialto, and Bar Biltmore, a cocktail and raw bar. Topping the list of "Toronto restaurants we can't wait to eat at in 2020" Now Toronto stated in anticipation that "While cinephiles were drooling over the revitalization of the long-dormant art deco Paradise Theatre, foodies were zeroing in on the building's incoming restaurant and bar, set to feature some of the biggest names in Toronto dining." In the restaurant, chef Basilio Pesce's focuses on pan-Italian cuisine, house-made pasta, bread, salumi and locally sourced ingredients. The bar above features spritzes, sours and negronis from mixologist Robin Goodfellow alongside small bites and dishes from the raw bar.
Ahead of the restaurant and bar openings, Nicer Collaborative launched new, custom websites for both venues which feature dinner & drink menus, a table reservation system, and a sliding cocktail bitterness scale. See the websites and learn more about Osteria Rialto and Bar Biltmore at osteriarialto.com and barbiltmore.com.
Learn About the Rialto & Biltmore Websites
— Photos courtesy of Paradise Theatre Entertainment Corp.
Need creative solutions for your business/project?
Start a conversation or ask us your questions. We're always happy to talk.